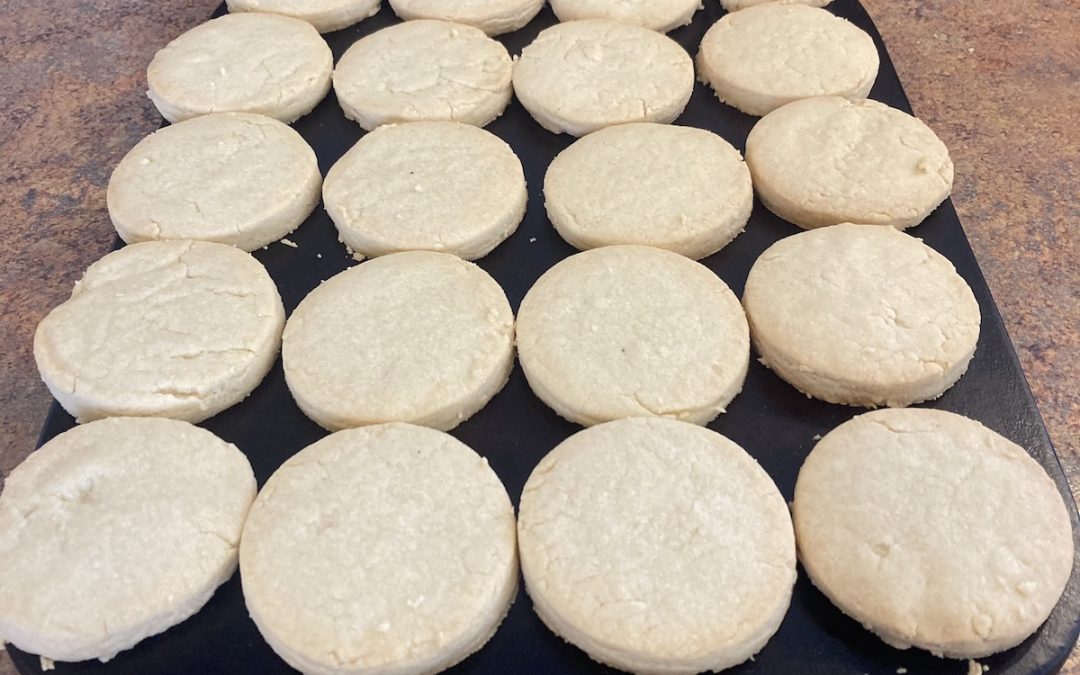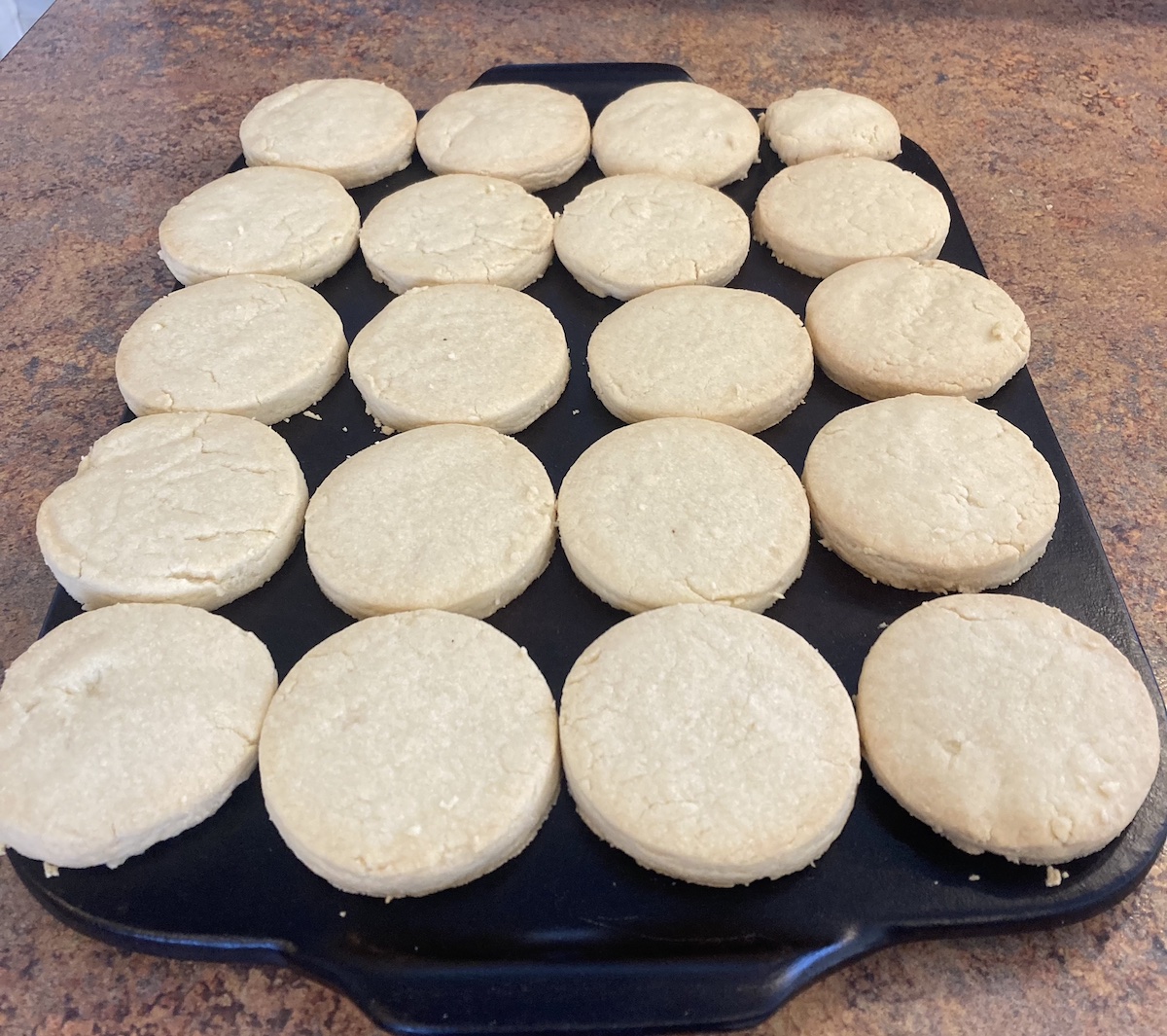 My husband is spending the weekend at our son and daughter's-in-law farm. I was invited too, but am staying home in hopes of shaking the cough that is the last vestige of a virus that likes me much more than I like it.
The guys will watch the Super Bowl on Sunday, so I'm sending a batch of shortbread for them to enjoy. This is our son's favorite cookie, and I can't believe the recipe hasn't been featured here before. (I'm also sending crumb top apple pie for my daughter-in-law.) Both recipes are from the Betty Crocker Cookbook that was a wedding present in 1977. Shortbread been a cookie staple at our house for over 40 years.
With only 3 ingredients, it's easy to make. It tastes best after a few days stored in an airtight container at room temperature…if it lasts that long.
Super Bowl Shortbread
1 1/2 cups softened butter (preferably made with butter made from Snippy's cream)
1/2 cup sugar
4 cups all purpose flour
Heat oven to 350°. Cream butter and sugar. Work in the flour. If the dough is crumbly, mix in 1 to 1 tablespoons softened butter.
Roll dough 1/3 inch thick on a lightly floured surface. Use a small water glass to cut into rounds. Place 1/2 inch apart on a hot, ungreased baking stone. Bake for about 20 minutes or until set. Remove from stone to cool.