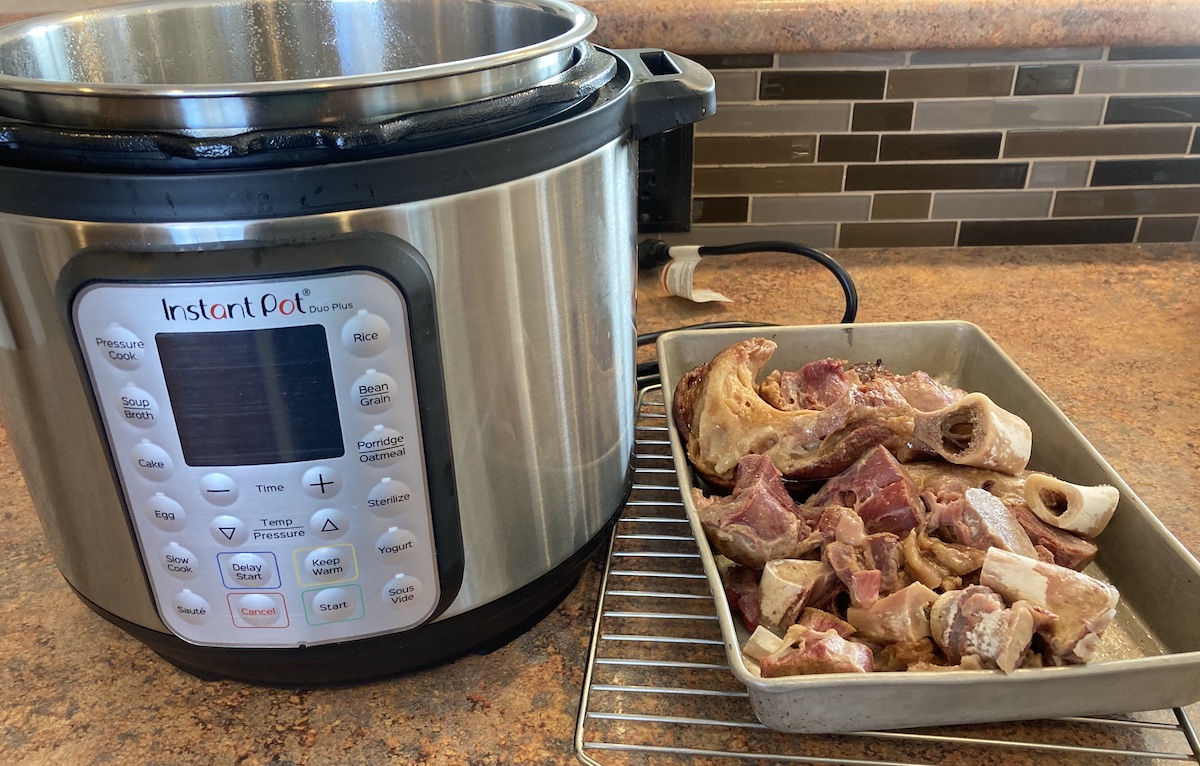 Cooking ham hocks in the Instant Pot is amazingly simple. I discovered that fact after deciding to use *ham hocks from the freezer in Instant Pot ham and potato soup. That soup was also amazing simple, delicious and believe it or not, dairy free. The recipe can be found at this link.
Ham Hocks in the Instant Pot
2 ham hocks (Ask the butcher to cut each hock into 2-3 pieces to make it easier to pick off the meat.)
6 cups water
Put the ham hocks and the water into the Instant Pot. Secure the lid and be sure the venting button is set to seal. Using the pressure cooking function, set the timer for 40 minutes. Push start.
When the pot beeps to signal the end of the forty minutes, let the pot natural release the pressure for 20 minutes. Then move the venting button to vent so the remaining pressure releases.
When all the pressure has been released, remove the lid. Using a slotted spoon remove the hocks. Put them in a pan to cool. When sufficiently cooled pick off the meat and discard the bones.
Use the meat and the liquid in the pot as ingredients for ham and potato soup, ham and bean soup, or other ham-based soups.
*Those of you who are eagerly awaiting the release of See Jane Run! on June 7, 2022 should know that cooking ham hocks in the Instant Pot is a totally Jane kind of thing to do. Except that Instant Pots weren't around in 1977 when the story takes place. But if they had been, she'da been using one.