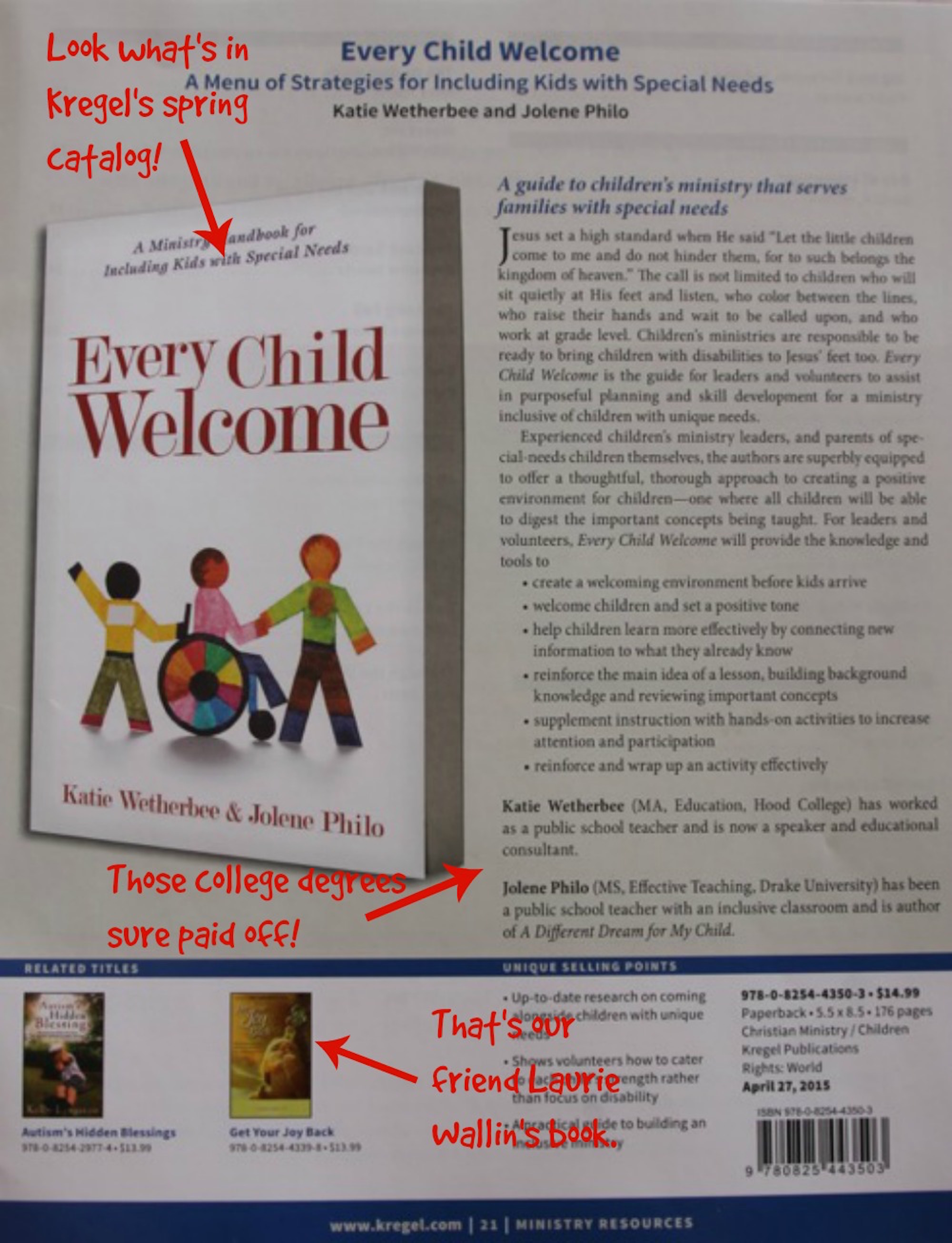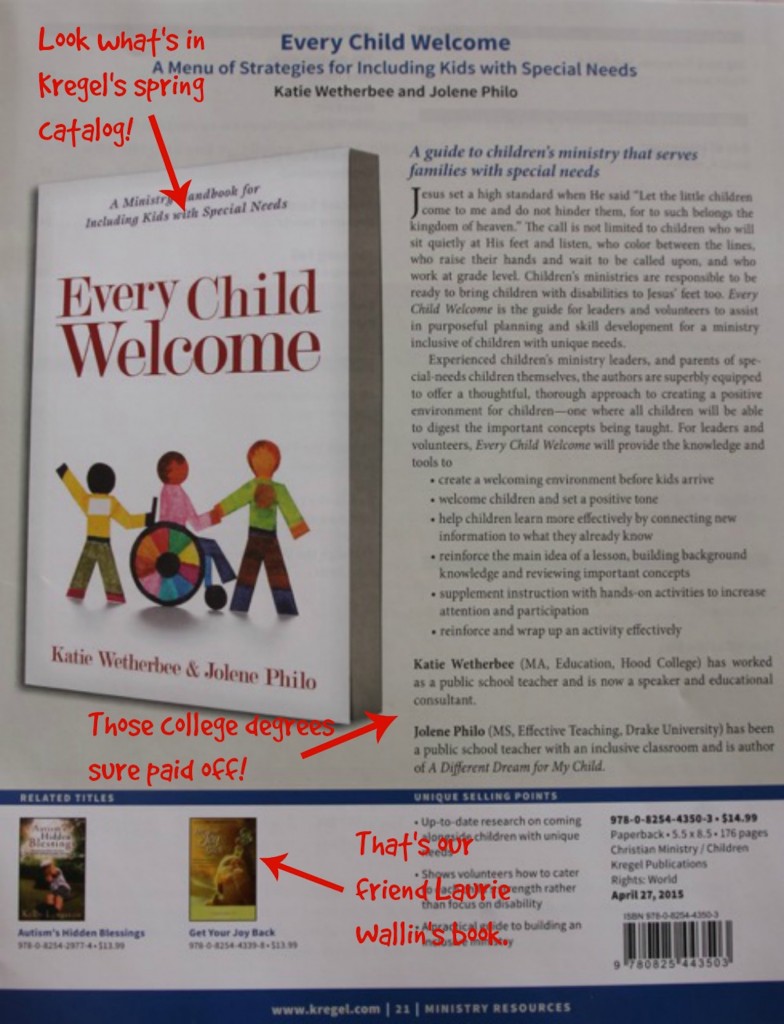 Do you remember a blog announcement way back in July of 2013 about Every Child Welcome,  the book Katie Wetherbee and I were writing about special needs ministry? The one about Kregel Publications offering us a contract? Well, we are happy to announce that Kregel is releasing the book on April 27, 2015.
The Skinny on Every Child Welcome

So here's the pre-publication skinny on what's happening behind the scenes:
Katie and I first met in 2010 at a special needs ministry conference in Des Moines, IA. Little did we know that first meeting would lead to co-authoring a book.
The book has a new and improved subtitle…drum roll please…

Every Child Welcome: A Ministry Handbook for Including Kids with Special Needs

Even thought Katie and I just sent the final, final proofs to the editor this past Friday, February 6, 2015…
…Every Child Welcome is already available for pre-order on Amazon
Also, here's a slightly blurry clip from Kregel's spring catalog describing some of the book's features in case the type in the pictures above is a little too small to see.
The rest of this post can be read at Gravel Road's sister site, DifferentDream.com.