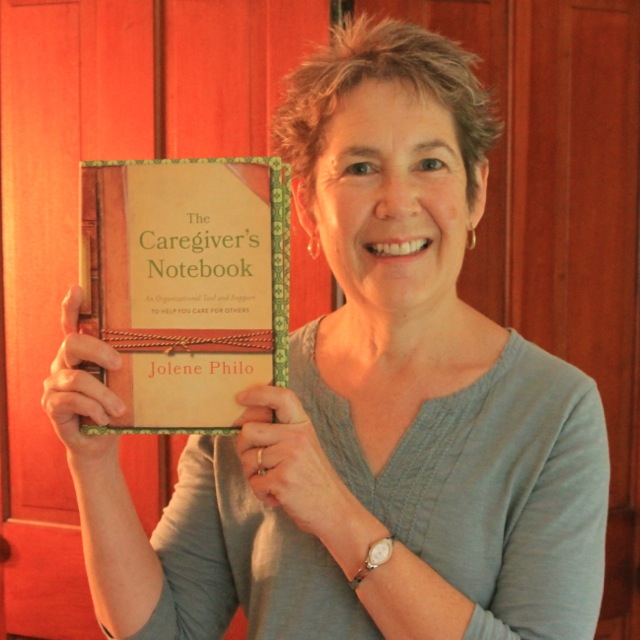 Yes, The Caregiver's Notebook has arrived here on the gravel road. The official release date is November 1, 2014, but this post gives a sneak peek at what's inside. You'll see why the notebook can be used by parents of kids with special needs, adult children caring for aging parents, and those caring for adults with disabilities or special needs. Even healthy adults like the Man of Steel and I are compiling our own notebooks, so our affairs are in order just in case something happens to one of us.
Sound good? Then here's a look inside the notebook. If you read to the very end, you'll also learn how to enter the give away for a free copy.

The Inside Scoop on The Caregiver's Notebook
The tour begins with a close up of the front cover.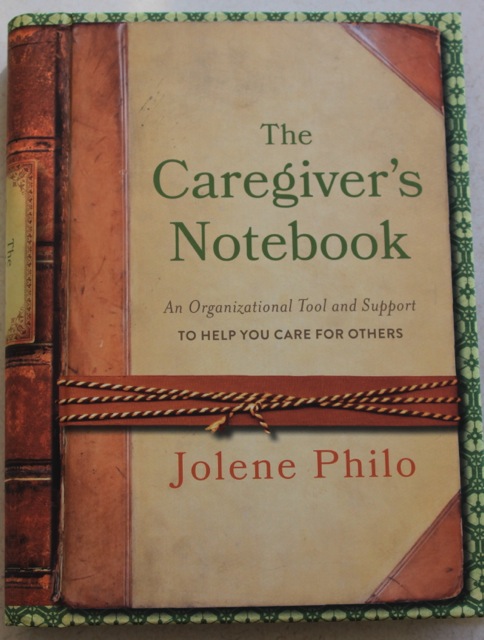 Next, the table of contents…there's a corresponding tab for each section.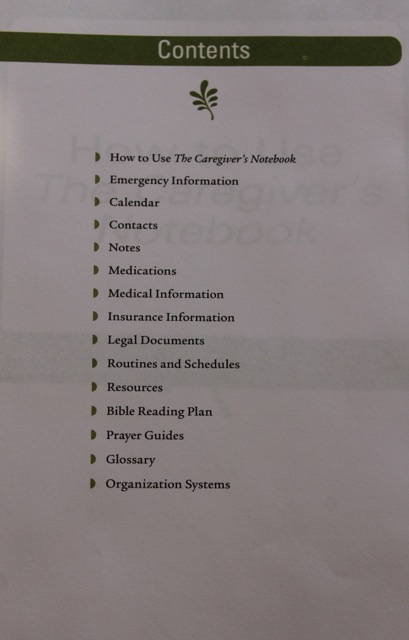 Each section begins with a excerpt from caregiver's devotionals by Discovery House Publisher authors Shelly Beach, Wendy Wallace, or me. The one pictured below is by Wendy.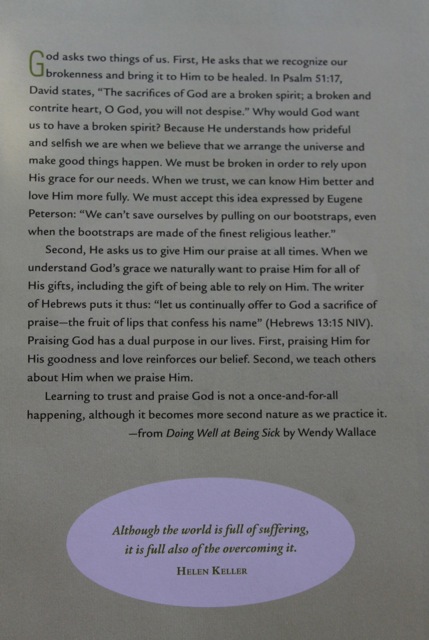 Tabbed pages make it easy to flip to the different sections…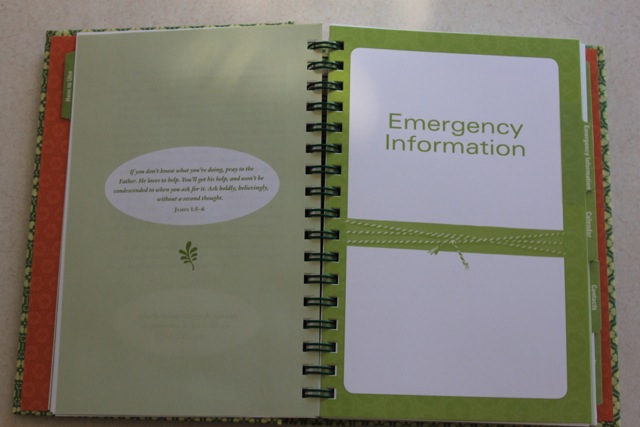 …followed by instructions on how to use each section.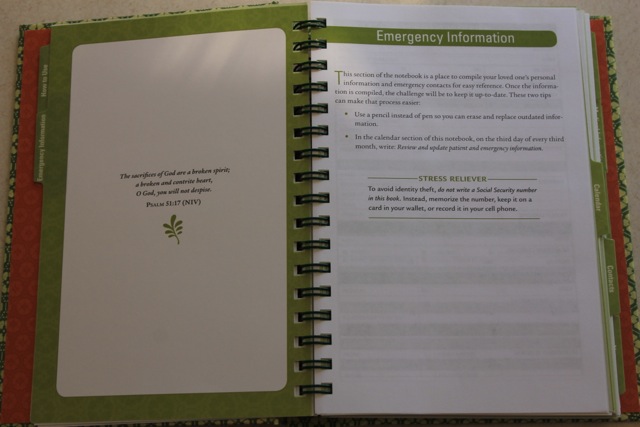 Every section contains forms that make collecting and recording your loved one's information as easy as possible. This form is for emergency information.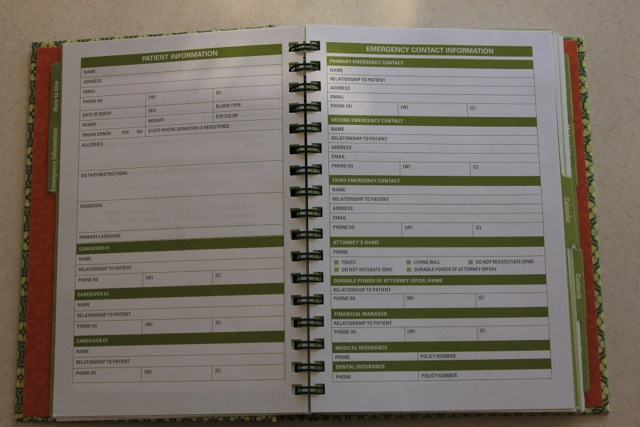 Some how-to sections also have completed sample pages to you can see exactly how to fill them out.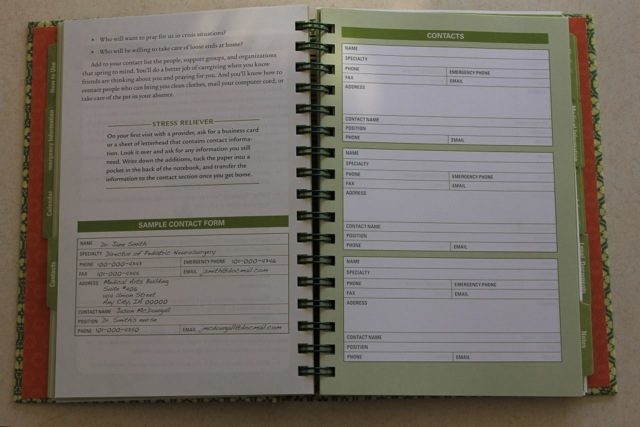 The notebook has a blank three year calendar for caregivers to fill in and use to keep track of a loved one's appointments and activities. Each monthly two page spread has room for notes on the side, too.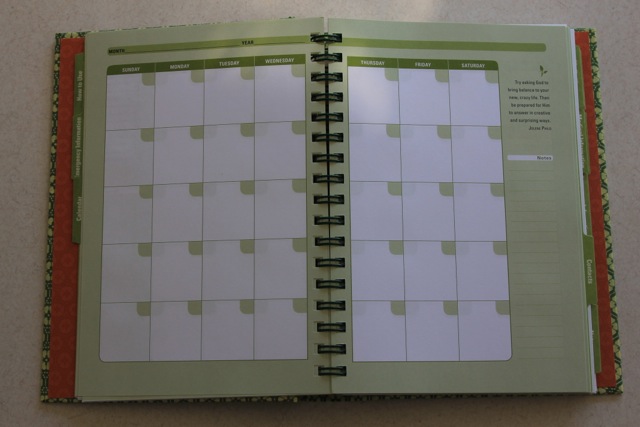 At the end of the notebook there's a pocket page where you can tuck all the business cards, information sheets, and test results received at your loved one's appointment. That way you can find and file them once you're back home.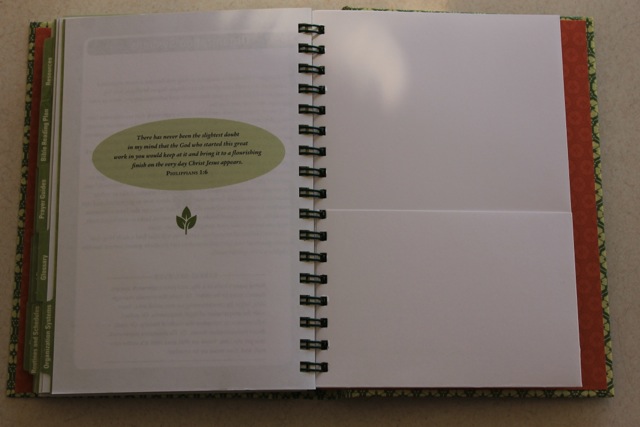 Finally, because it's hard for the back cover to watch the front cover get all the attention, here's a lovely shot of the lowly backside.
The Caregiver's Notebook Give Away
If you like what's inside The Caregiver's Notebook, you're invited enter a drawing to win a free copy. Just leave a comment in the box below about how you will use the notebook. The contest ends at midnight on October 31, 2014, so leave your comment before then. The winner will be chosen and contacted on November 1.