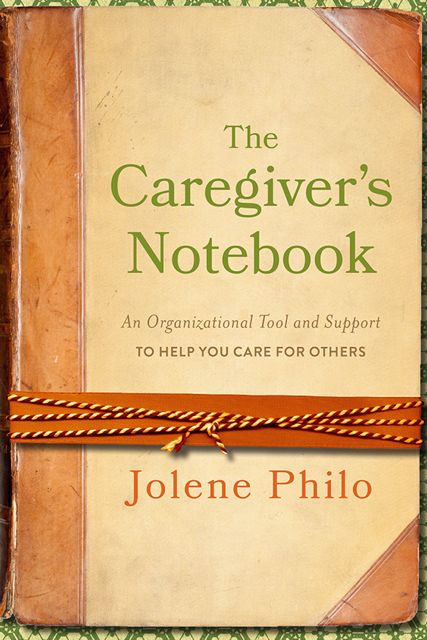 The November 1, 2014 release date for The Caregiver's Notebook is getting closer by the day. I'm getting so excited about introducing you to this new baby which has been gestating for almost a year. Today you get the publishing industry's equivalent of an ultrasound image of a yet-to-be-born-baby. It's a prepublication interview that ran on the More To Life (MTL) blog not too long ago. If you're excited about the arrival of this sweet thing, you're invited to leave a comment in the box below!
How would you describe your writing in general to someone who hasn't read any of your books?
My books provide spiritual encouragement and practical resources for caregivers.
What inspired you to write The Caregiver's Notebook: An Organizational Tool and Support to Help You Care for Others?
I flirted with the idea off and on after receiving feedback from readers about the Different Dream books I'd written for parents of kids with special needs. Then, the Discovery House Publishers (DHP) editor of the second book emailed. She said several of her colleagues were caring for elderly parents or ill spouses. They'd been talking about how helpful it would be to have a spiritually-oriented notebook to organize vital information they could take to appointments and leave with others who sometimes cared for their loved ones. The idea intrigued her. So she emailed to ask if I would consider writing a proposal for such a notebook. I jumped at the chance!
How would you describe this book to someone in a 30 second blurb?
The Caregiver's Notebook is a portable planner/organizer for those caring for children with special needs, adults with disabilities, and aging parents. It can also be used by healthy adults to organize their medical, insurance, and legal information. It's small enough to take to appointments and detailed enough to passed between all the caregivers working with a loved one. The notebook also offers devotional excerpts, prayer guides, and a Bible reading plan to meet the spiritual needs of caregivers.