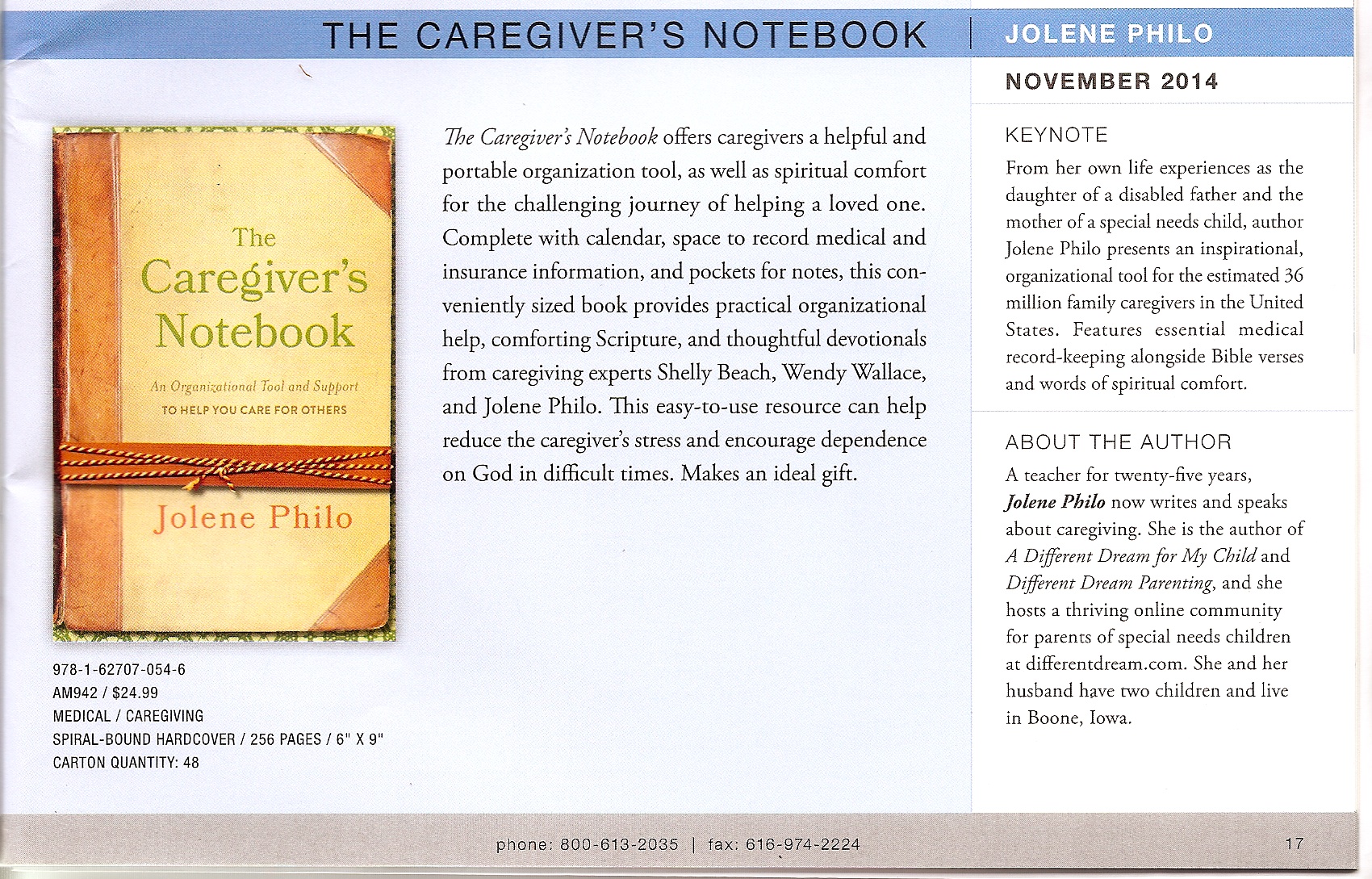 Today's post is one of those cases where the picture's worth a thousand words. The picture above comes from the Discovery House 2014 Fall Trade Catalog, which was in our mailbox on July 3. It's arrival started our Independence Day weekend…and the promotional chatter about my latest book with a bang!
I won't rehash what's in the The Caregiver's Notebook. You can read that for yourself in the not quite thousand words that accompany the picture above. If you like what you read and think others will too, pass the information along to your favorite local book store.
As the copy says, the notebook comes out until November, just in time to be the perfect gift for caregivers. It's also a good gift for the 50+ crowd and those who wants to gather medical and legal materials in one place, so they and their loved ones can easily access it in case it's needed.
Now, if you'll excuse me, I must engage in some serious celebrating.
Happy Dance! Happy Dance! Happy Dance! Happy Dance! Happy Dance! Happy Dance!