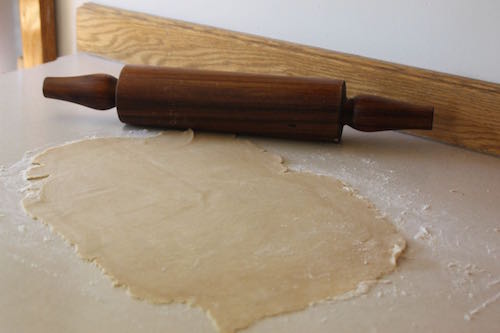 In the interest of full disclosure, readers should know that the grandma referred to in the title of this post is not and has never been my grandma. However, she is the grandmother of seven of my cousins (our mothers are sisters) on their dad's side of the family. She was a lovely woman and a wonderful cook.
In the interest of fuller disclosure, readers should also know that this pie crust recipe has appeared on this website before. Without pictures. Because making pie crust is floury business and by the time my hands are clean and the camera comes to mind, the pie is usually in the oven already.
Until this week, when I kept the camera at hand for this new and improved version of the only pie crust recipe I can make, complete with pictures, illustrating almost every step along the way.
Grandma Conrad's Never Fail Pie Crust
6 cups flour                                            2 teaspoons salt
1 teaspoon baking powder                    1 –  1 1/2 cups lard
1 egg                                                      2 tablespoons vinegar
In a 1 cup measuring cup, beat egg with a fork. Add vinegar and enough water to make one cup. Set aside. (Using the Tupperware measuring cup you won at a party over 30 years ago is optional.)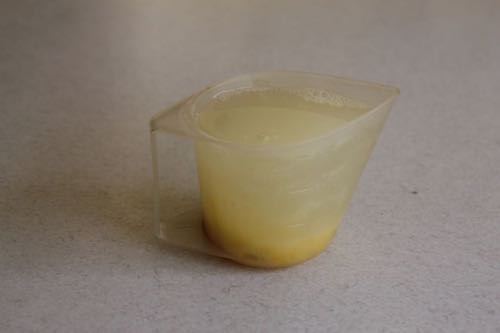 Sift together flour, salt and baking powder in a large bowl. (The large Tupperware mixing bowl you received as a wedding gift in 1977 works well for this.)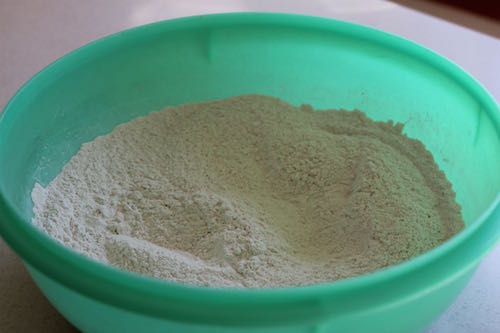 Cut in lard until mixture is crumbly but not clumpy.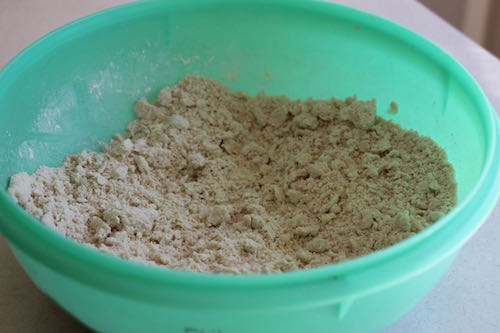 Pour liquid mixture into flour mixture and stir with a fork until it forms a large ball, enough for 6-7 pie crusts.
Cover the dough and let it sit for 10 minutes. Roll out all the crusts. (The gi-normous rolling pin your mother-in-law bought for you in Hawaii is a good choice for this step.)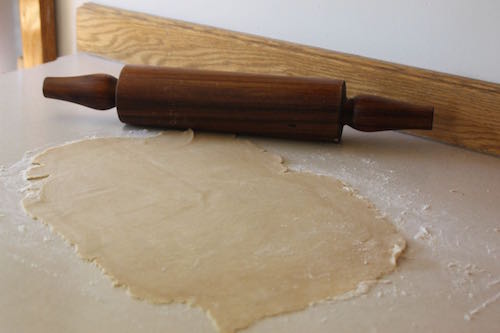 When they're rolled out, place a piece of waxed paper on the crust and carefully roll the paper and crust into a tube. Put the crusts in a 2 gallon zipper bag and freeze. Then, thaw the rolls and use them when you're ready to bake.