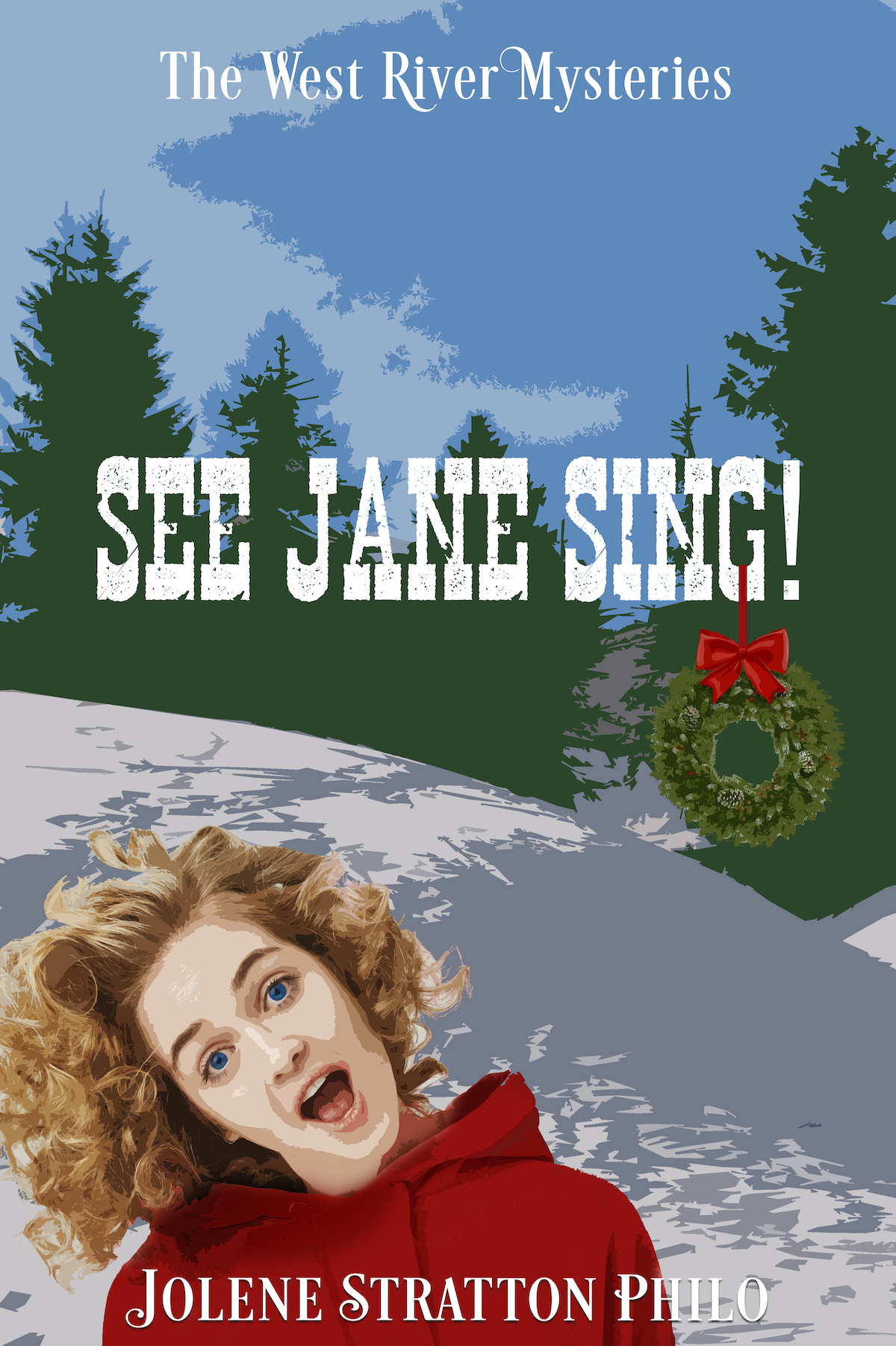 The See Jane Sing! book cover is here and ready for the world to see.* Even better, the publisher will soon list it on Amazon. I'll give you a head's up, as well as roll out the pre-order bonuses, when the time comes. Here are some tidbits to whet your bookish appetite until then.
Midwestern Books will release See Jane Sing! in October or November. That's a month or two later than originally planned, but not by much.
The events in the story start the Saturday after Thanksgiving and end on Christmas Eve. Which means this book is a Christmas mystery. That wasn't my intent, but I must stay it worked out quite nicely.
Hiram, my husband, is of the same opinion. In fact, he gave it the coveted Hiram Seal of Approval.
Back to the Christmas theme…the wreath hanging from the "G" in the title was my idea. I'm very proud of my contribution.
In my humble opinion, this book has Hallmark Christmas Movie potential.
A call to join the See Jane Sing! launch team will be coming soon. It would be great to have you be a part of it.
So what do you think of the cover? Leave a comment below to share your thoughts.
*Those who attended the See Jane Run! book launch party in June got a sneak peek at that event and free chocolate. Which proves that live events are replete with amazing perks!