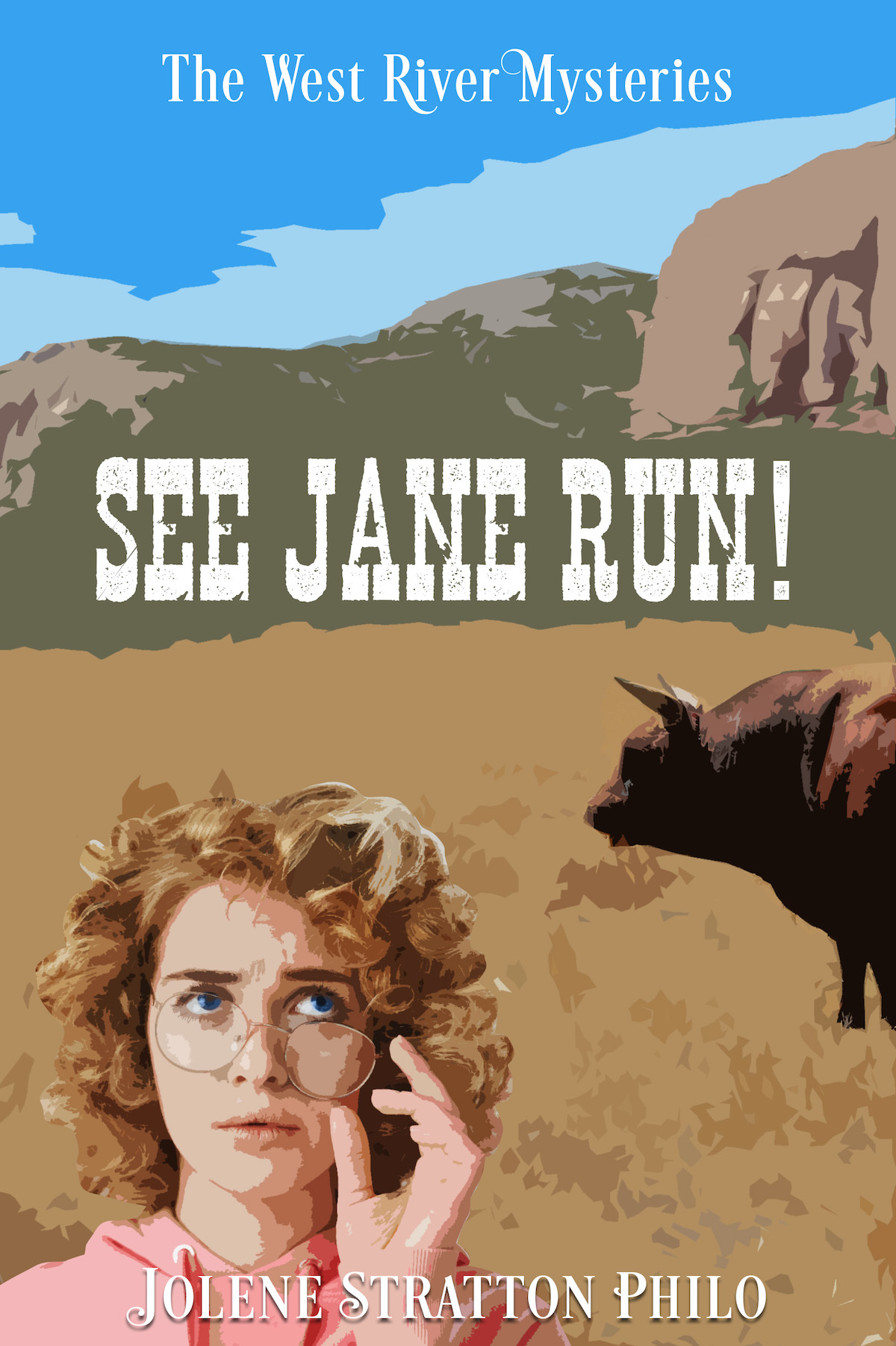 The cover art for See Jane Run! is done.
Like a good book cover should, it offers clues about what readers can expect when they delve into the story.
Like a good mystery writer should, I'm not going to reveal what the clues are. Instead you're invited to list what clues the cover art for See Jane Run! reveals and why you think they're clues.
If looking for clues doesn't float your boat, you can still participate.
Think of what you want to say as market research because that's what it is. You're providing valuable feedback to the publisher about what works about the cover and what to improve for future books in the series.The more specific your feedback is, the better. Explain why you do or don't like it, what you like or don't about it, how it appeals to you or how it doesn't.
Just type your comments–whether they fall into the clue category or into market research–in the box below. There are no wrong answers. All comments will be approved unless you're a spammer or write something crass. That kind of stuff goes straight into the spam folder in a hot minute.
On the other hand, feel free to say that the cover art is fabulous. Better yet that the author is fabulous. Because you know us insecure author types. We need all the fabulous we can get!