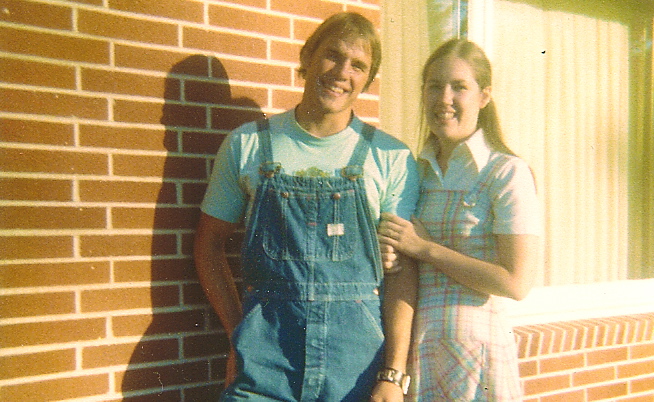 July is a hot and sticky month in Iowa. Even so, it's one of my favorite months. Here are 10 reasons why.
10. I save so much time in July not having to dress in layers, pull on boots or coats, or hunt for gloves before going outside.
9.  Fourth of July celebrations are great fun, but they are more than fun. They are a time to be grateful for the freedom we enjoy in this country thanks to the courage and wisdom of our country's founding fathers.
8.  What is more lovely than gazing at fireflies twinkling during as long summer days fade from dusk to darkness?
7.  Sweet corn.
6.  My birthday is in July. I will celebrate the arrival of my 59th year, grateful to be in good health, relatively sound mind, and able to walk miles each day.
5.  My sweet daughter turns 27 in July. She is a blessing worth celebrating all year long, but especially in July.
4.  That same daughter and her husband were married in July five years ago. They are an amazing, faith-filled couple who are living an amazing life together.
3.  In a few weeks, I get to spend a week helping out with our youngest grandson. A whole week of toothless grins, coos, and snuggles. What's not to like about a July that holds that kind of joy?
2.  Shadow Valley Family Camp begins tomorrow in Idaho. Look out mountains, here I come!
1.  The Man of Steel and I were married in July 38 years ago. I can't imagine enjoying July without him.
What do you like about July? Leave a message.