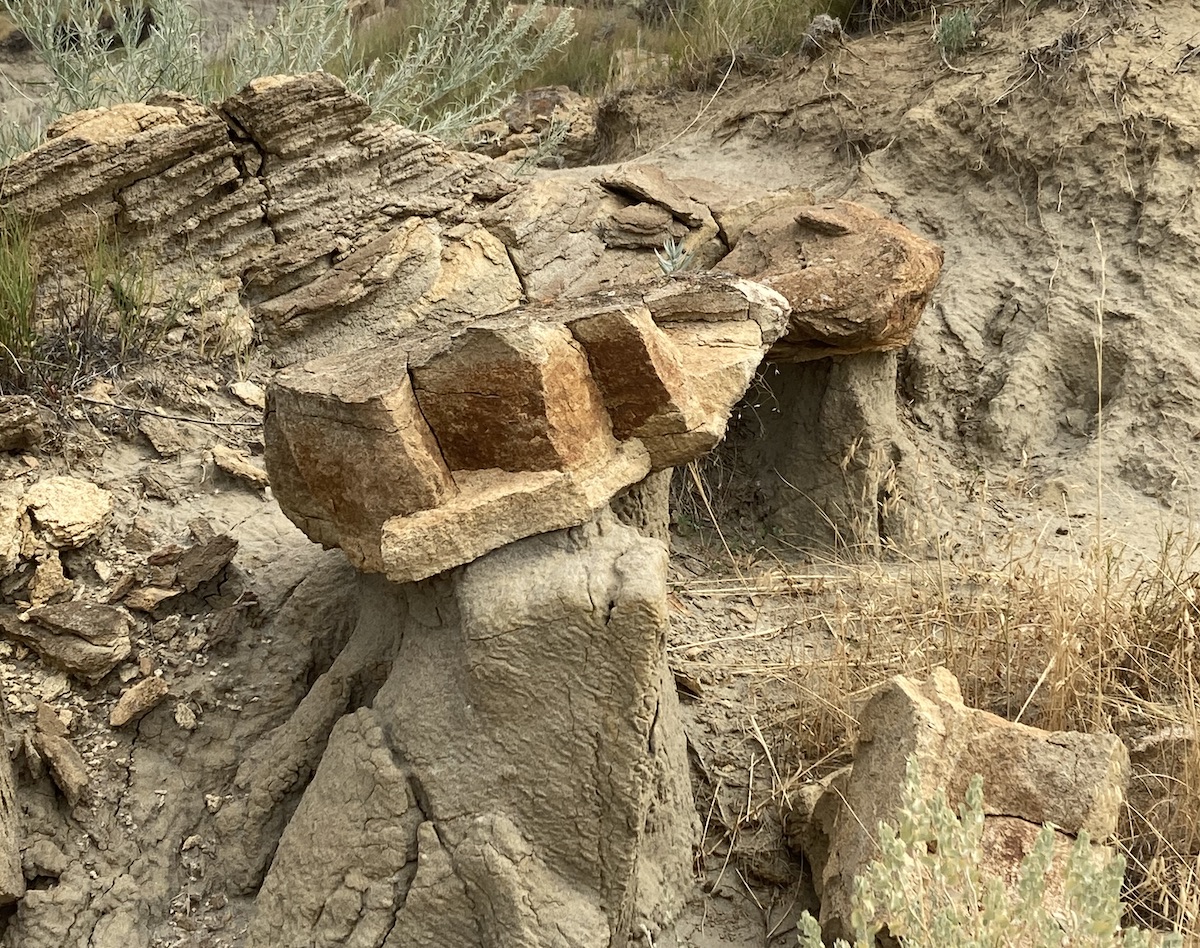 See Jane Dig!, will be a dirty business, when I get down to writing it the fourth book in the West River Mystery Series. I learned this lesson on a morning spent looking for fossilized tortoise shells and crocodile teeth while scrambling around the rocky, washed out terrain pictured above. Friends and colleagues who would have voted me 'most likely to avoid dirt, sweat, and hiking" probably don't believe I would do such a thing statement.
But I did, and it goes to show that authors 1) will sacrifice all for their art, and that 2) they are crazy people.
With that truth established, let's circle back to the morning Hiram and I spent digging in the dirt for fossils. Or to use terminology preferred by the good people at the Pioneer Trails Regional Museum in Bowman, North Dakota,* on our paleo site tour. Our guide was Darrah Steffen, the museum's paleontology curator.** We followed her by car about 30 miles west and slightly north of Bowman to the site of the paleo tour in Slope County. Then we followed her on foot to what she called a "micro site," which looked like this.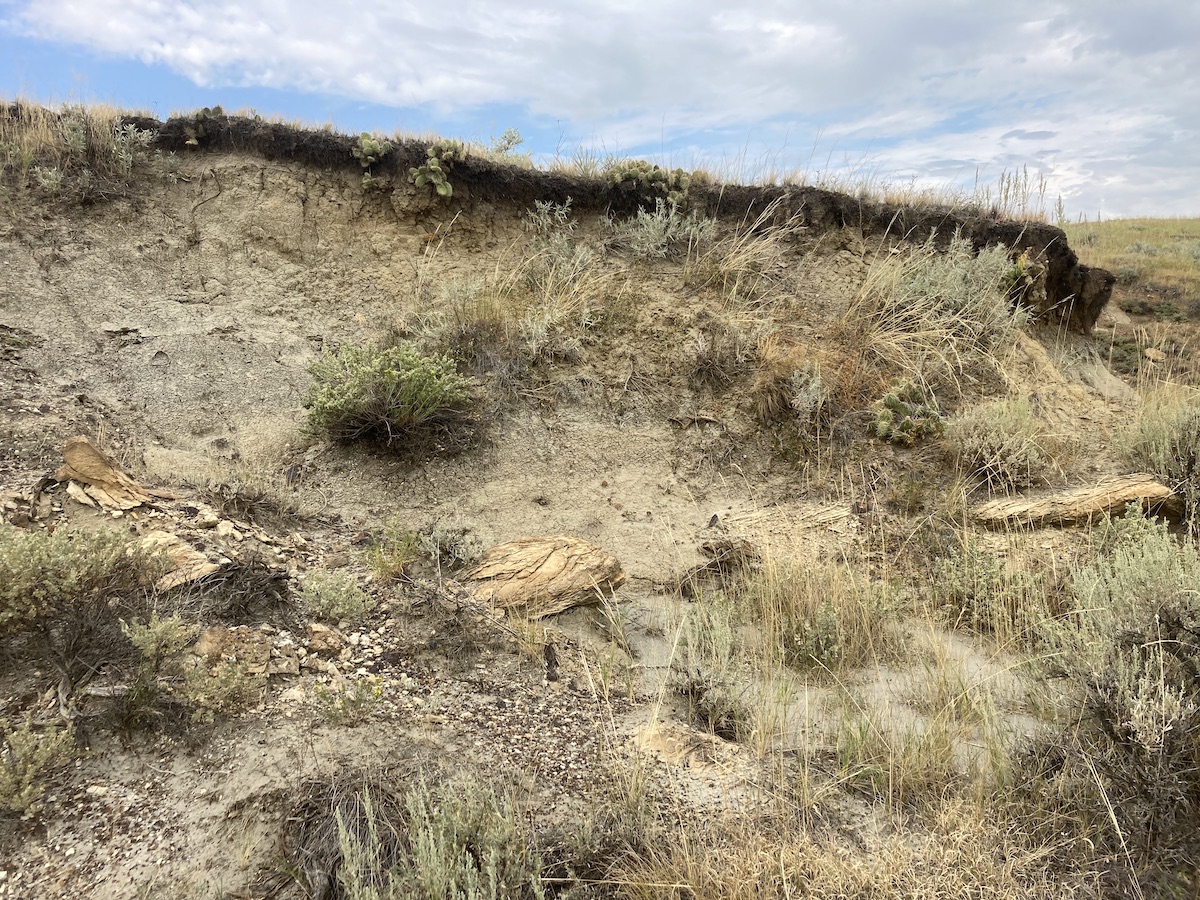 Not quite the dinosaur bones sticking out of bare earth I had pictured. Quite a disappointment, in fact, until we got the hang of spotting bits of rock just a little different from the surrounding dirt and debris. Like these, which Darrah identified as 65 million-year-old fossilized crocodile skin.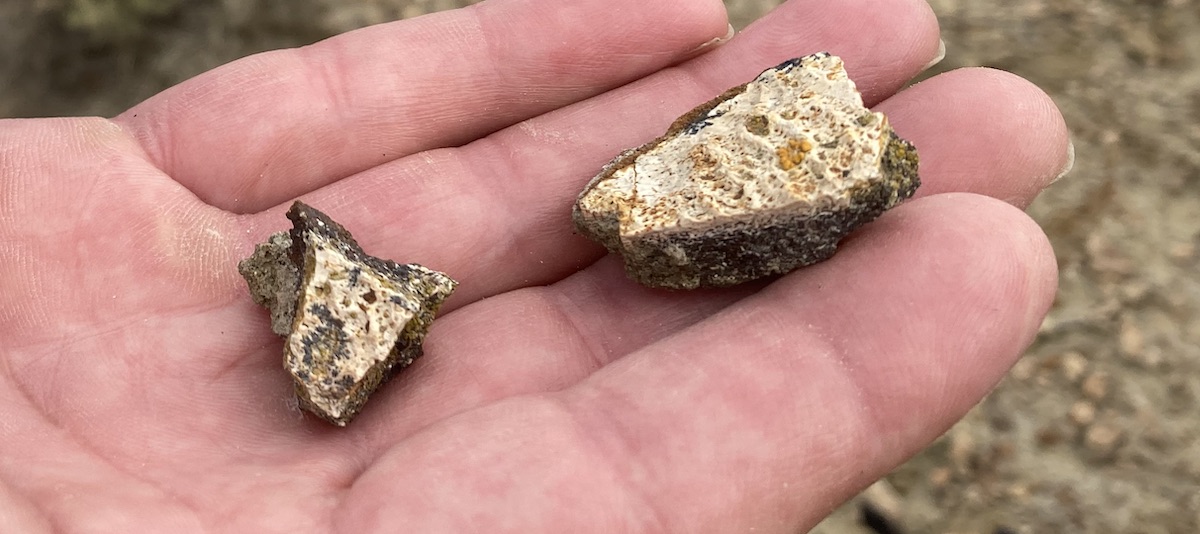 We didn't find any crocodile teeth, but our eventual haul included fossilized tortoise shells, more crocodile skin, petrified wood and reeds. Then we headed back to the town for lunch and and afternoon in the museum's paleontology lab. We used specialized paleontologist tools*** to clean the fossils. Once they were squeaky clean, Darrah put them under the microscope so we could see what the they looked like up close and personal. Here's a magnification of the crocodile skin.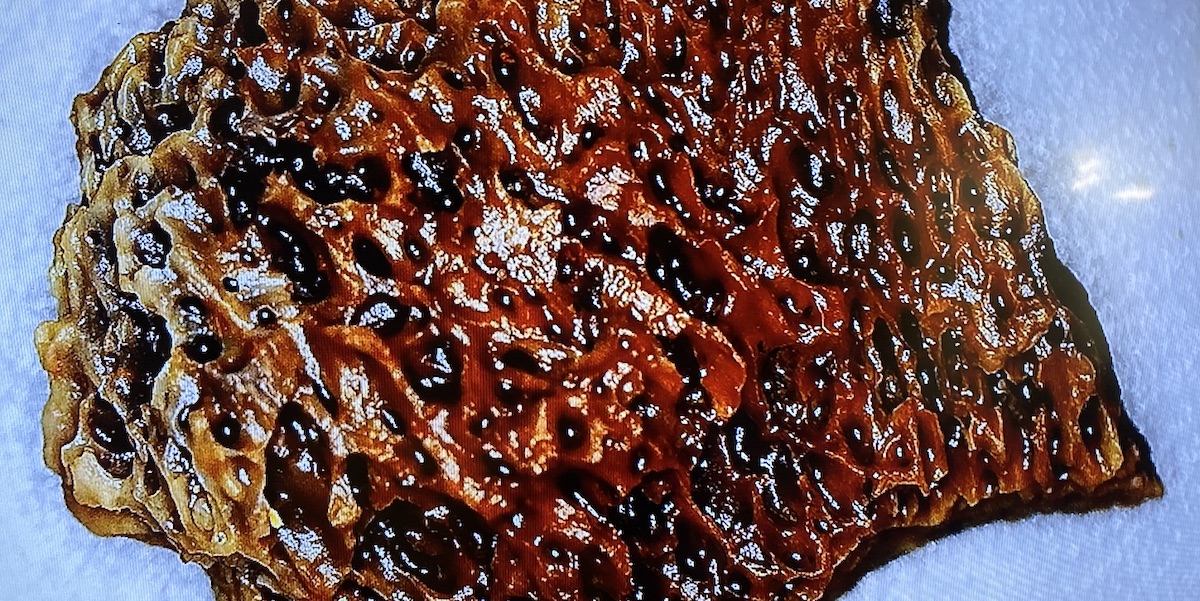 Amazing, huh? Finally, Darrah took us into the lab's inner sanctum and showed us how they will label and store the fossils found during our tour. She told us about the inland sea and its coastland which included the far western North Dakota, far western and northen South Dakota, and eastern Montana.**** She also answered my questions about the tools and processes used in the late 1970s when See Jane Dig! will take place.
The plot particulars are a mystery to me at this point, since I'm still slogging away at the first draft of See Jane Dance! What I do know about West River Mystery #4 is this:
The dinosaur dig will be somewhere in fictional Tipperary County, which is located in real dinosaur country.
Jane will take her students on a spring field trip to the dinosaur dig.
Jane's students will assist their teacher up and down the ravines, much like my husband helped me.
Dinosaur dig tools include pick axes, sledgehammers, and dental picks so there will be plenty of murder weapons available.
See Jane Dig! will be a dirty business. Murder mysteries are like that.
Book #4 will release in late fall of 2024 or early 2025.
What do you think of the of dirty business Jane is getting herself into?
*Bowman is a real town, about 68 miles north and a little west of the fictional town of Little Missouri in fictional Tipperary County. Bowman is the county seat of Bowman County, just over the border in North Dakota.
**She holds an undergrad degree in geology and a master's in paleontology and could teach Jane a thing or two.
***Tap water and toothbrushes.
****This area is rich in dinosaur skeletons, including stegosaurus, triceratops, T-Rex, and hadrosaurus.