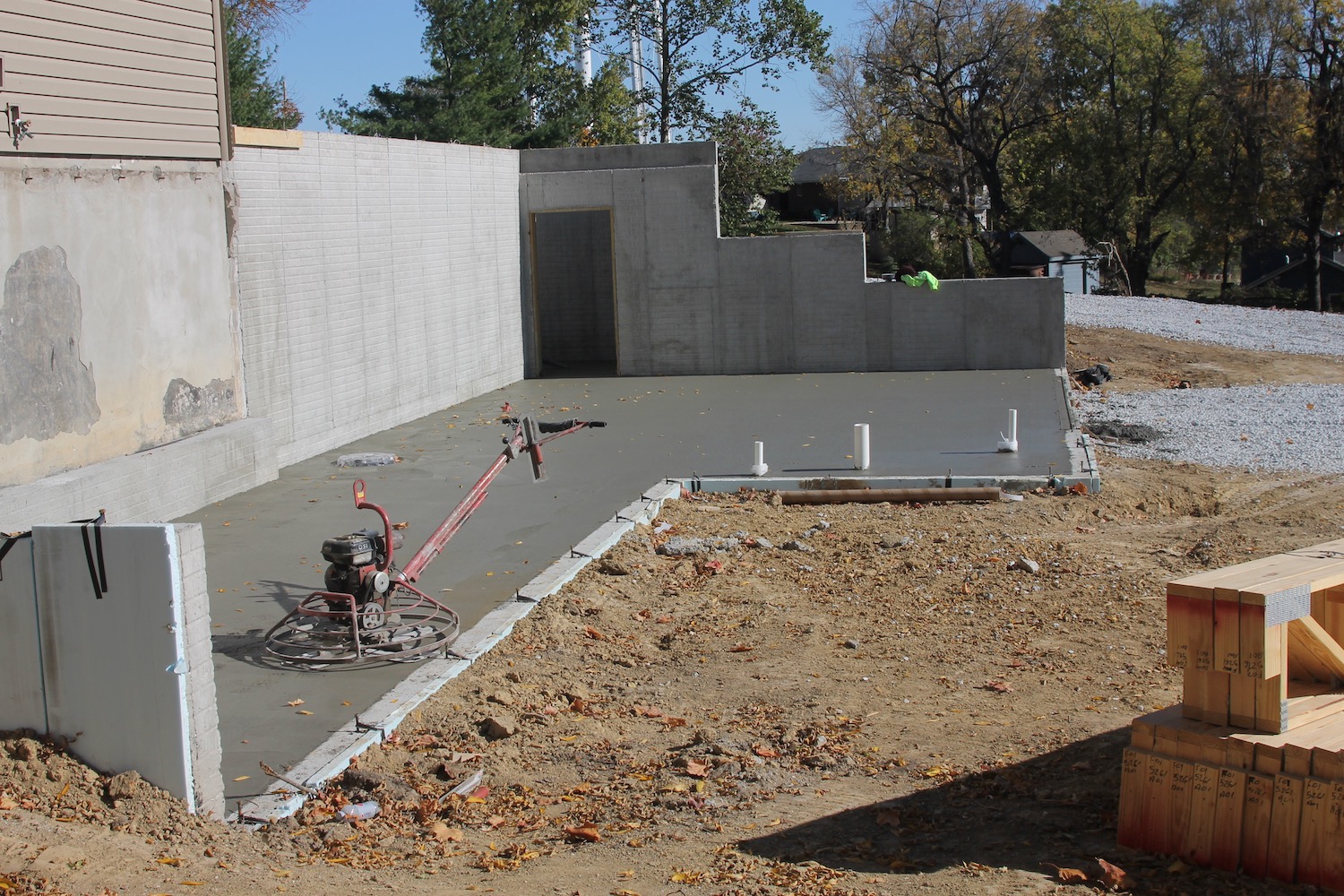 Concrete withdrawal was something I dealt with during our first year in South Dakota. The memory surfaced yesterday while we watched a skilled crew of men pour the floors of the basement bump out and the downstairs and upstairs garages.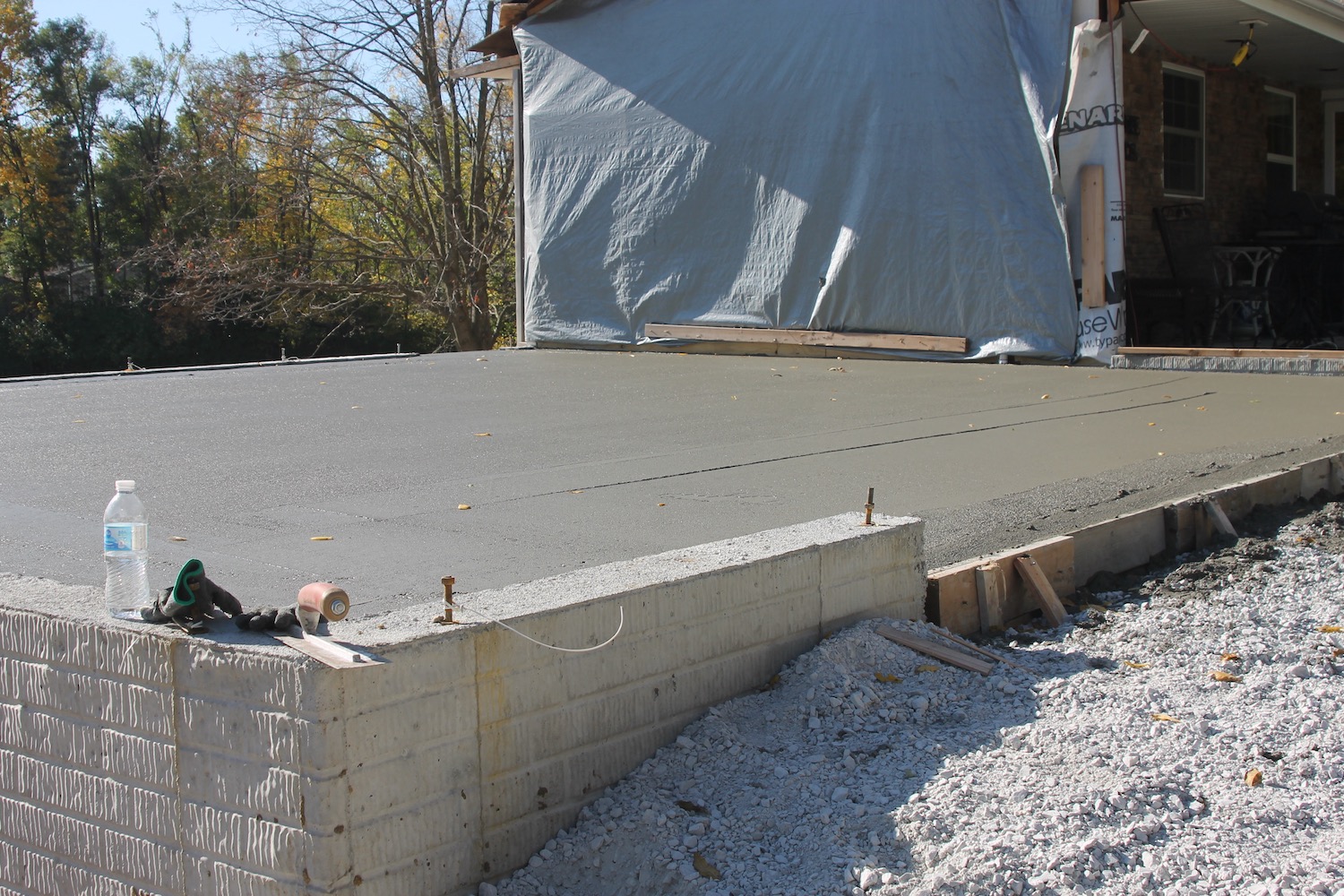 To me it looked like our addition boasted more concrete than all of Camp Crook's paved outdoor surfaces. The town had no paved roads or paved parking lots. There wasn't a house in town with an outdoor patio. During a reading lesson that included "curb" as a vocabulary word, my student asked, "What's a curb?"
I thought a while. "Have you gone shopping with your parents in Belle Fourche?"
"Yes."
"Well, you know how when you park downtown, you get out of your car and go to where the street and the sidewalk meet?"
She nodded.
"You know the bit where the sidewalk is higher than the street and you step up?"
Another nod.
"That's the curb."
Big grin.
To be fair, Camp Crook did have more concrete outside than our addition has. The gas station had some around the pump. The Forest Service complex had a few sidewalks. So did the school and a couple buildings on Main Street. Across from the school was what everyone in town called "the concrete slab." It was a fenced in area about the size of a basketball court complete with baskets. But that wasn't enough for a young woman who came from an Iowa town with paved sidewalks, roads, and parking lots everywhere.
In a letter to a high school friend, I said I was going through concrete withdrawal. Now that I'm older and wiser, I know it wasn't concrete withdrawal. It was culture shock. Jane deals with the same sensation in See Jane Run! and subsequent books in the Tipperary County Mystery series. Until she learns, like I did,
that gravel roads are safer to drive on during the winter–and the winters are long on the tall grass prairie,
that raised wooden decks are better than concrete patios in summer–because it takes longer for mosquitos to hunt you down, and
that gravel roads and walkways lead to houses filled with people who welcome you inside whenever you visit.
Sign up to receive website updates and See Jane Run! book news on Gravel Road's home page right under the picture of–you guessed it–the gravel road.