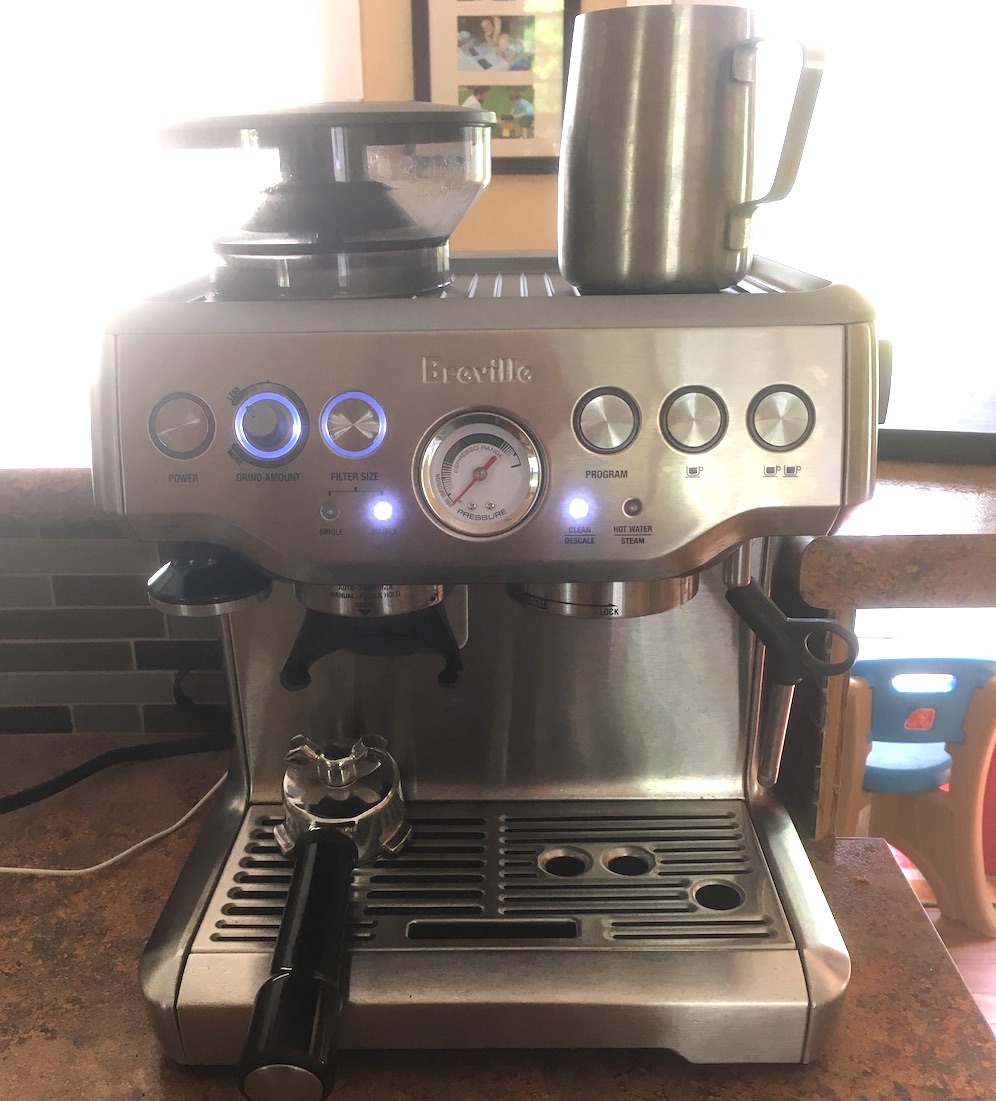 Where can Jane find a good cup of coffee? Java is important to fiction readers if the response to my recent Instagram post about our home espresso machine is any indication. As a result, I've been thinking about where Jane would find a good cup of coffee if she wants one in a future scene. So far, I haven't come up with a decent answer, and here's why.
For starters, the first Tipperary County mystery, See Jane Run! is set in 1977. That was at least a decade before coffee roasting and quality coffee became a thing in the United States. I'm not sure it was possible to make a good cup of coffee in the days when the big cans of ground Maxwell House, Folgers, and Hills Brothers were the only choice. Quality food requires quality ingredients and all that.
Furthermore, much of See Jane Run! and subsequent books in the series are based on the years when our young family lived in northwest South Dakota. I was not a fan of Maxwell House, Folgers, and Hill Brothers coffee and only drank tea back then. I have no idea how coffee served in homes and cafes tasted.
On the other hand, I grew up hearing my parents, as well as aunts and uncles, rave about the egg coffee my maternal grandmother made for large family gatherings. Mom's family was from southern Minnesota, and while Grandma wasn't Scandinavian, she learned how to make it from neighbors who were. Since the population of northwestern South Dakota was heavily Scandinavian, I assumed the Camp Crook Centennial cookbook would have a recipe for egg coffee. It did not.
The only people who can help with this conundrum are the good citizens Harding County. If you ever lived or now live in Camp Crook, Buffalo, or on a ranch in Harding County, I'd love to hear from you. First, where could Jane have found a good cup of coffee? Second, did you or your parents or grandparents make egg coffee? Third, if they did what was their recipe?
Thanks in advance for your comments. Unlike me, Jane prefers coffee over tea. She's going to be very cranky until she gets her hands on a good cup of brew, and her bad mood will make writing about her a challenge!
Sign up to receive website updates and See Jane Run! book news on Gravel Road's home page right under the picture of–you guessed it–the gravel road.