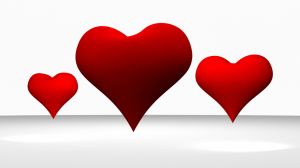 A little light remained in the western sky last night at 6:40. The eastern horizon was brightening at 6:45 this morning. Lovely proof that daylight hours are increasing.
Yesterday husband wrapped a cut on his finger with a Lincoln Band Aid. What a lovely way to honor our 16th president's birthday month!
When Valentine's Day falls during Lent, do florists see an uptick and chocolatiers a down tick in sales? Which lovely gift would you rather receive on Valentine's Day?