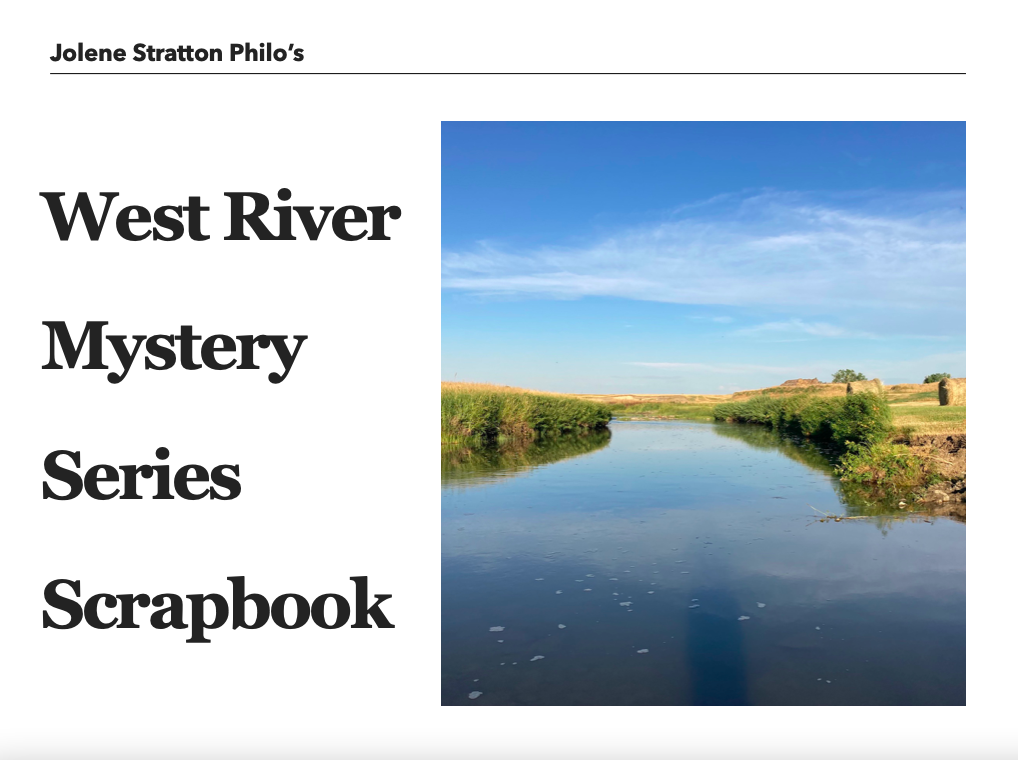 The See Jane Sing! preorder bonus is now available! It is a scrapbook of pictures and reminiscences about the small town and remote South Dakota county that are the models for the fictional community of Little Missouri described in the West River Mysteries. The scrapbook is packed with old photos taken during the 7 years when my husband Hiram and I (and later our son) lived there, as well as more recent pictures taken during our many visits there. The photo on the scrapbook cover, pictured above, was taken during this summer's visit when Hiram and I hiked to the Little Missouri River.
Here's the deal on how to get your hands on the West River Mystery Series Scrapbook for FREE:
Preorder See Jane Sing! on Amazon before November 1, 2022.
After placing your order, click on the "Returns & Orders" button in the top right corner of the Amazon web page.
Download an electronic copy of the invoice/receipt for your order or take a screen shot of it.
Send an email to anne@midwesternbooks.com. Type "See Jane Sing Bonus" in the subject line. Attach the electronic invoice/receipt in the body of the email.
Your PDF copy of the scrapbook should arrive shortly. If it doesn't, send me an email via the contact button at the top of this page.
Also, my apologies to those who have tried to contact me using that button before now. I recently discovered that it didn't work. My virtual assistant got right on it, fixed the issues, and sent a barrage of test emails from various devices to make sure it is working properly. All the tests were successful, so it seems to be fixed. If, however, you send an email using the contact form and don't hear from me within a week, please leave a comment below. Thanks for helping to monitor the situation. I hope you enjoy the See Jane Sing! preorder bonus!