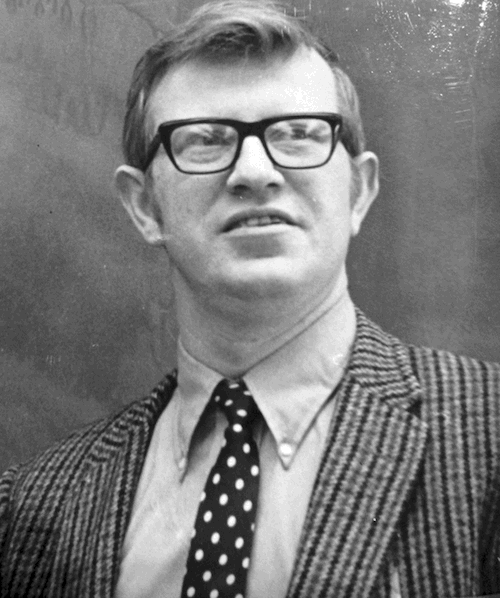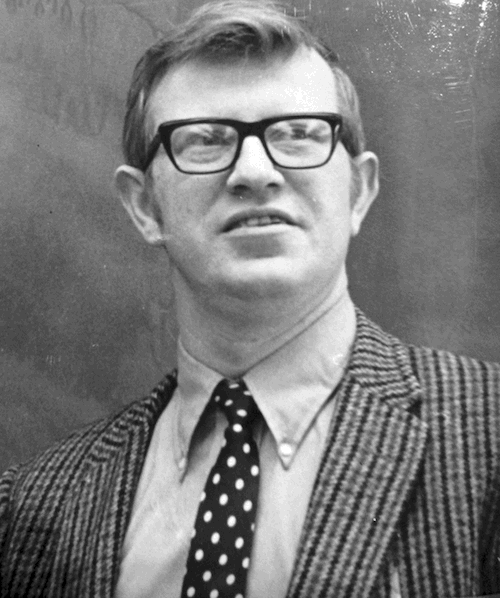 A while back, one of Gravel Road's top ten post listed many lessons learned from Roger Hallum, high school drama coach in the late 1960s through the mid-1970s. The response to the post by his former students was heartening and eventually resulted in the creation of a website in his honor to promote the Roger Hallum Scholarship Fund. It's my pleasure to introduce you to Roger Hallum, a most extraordinary teacher.
When I say, "Jump," you ask "How high?" Those words ring in the ears of Roger Hallum's students decades after he uttered them. Hallum, Le Mars High School speech and drama coach from 1969-1975 was speaking to a tough crowd–three dozen or more high schoolers who comprised the cast and crew of 1971 fall play, You Can't Take It with You.
Hallum's students took his words seriously and jumped as high as they could whenever he asked. In turn, he believed in them and trusted them to do more than they thought they could do. The lives of those students were profoundly impacted by Hallum's wisdom, humor, and faith in their abilities.
Several months ago, Chris Lindell, '74 learned that Hallum had died on July 1, 2009. He passed the news along via Facebook, and his former students began to share their favorite memories of him. Funny stories about standing on stage and hearing his voice booming from somewhere in the dark theater. Practical advice useful to this day: "When you're going to give a speech, never say 'I'm gonna talk about' about what you're gonna talk about." And regret that "I don't think I ever saw him after he left and I've always wished I'd had."
Eventually, Hallum's former students created a scholarship to honor Hallum's wisdom, humor, and faith in their abilities. Through the Roger Hallum Memorial Scholarship, they hope to pass along his confidence in young people to today's LCHS graduates.
The scholarship fund is available to Le Mars Community High School graduating seniors who are pursuing a college degree in the creative arts. The fund is administered by the Le Mars Community School District Foundation. Donations are tax deductible and may be sent to the following address:
Le Mars Community School District Foundation – Roger Hallum Fund
940 Lincoln Street SW
Le Mars, IA 51031
More information about the scholarship fund, Hallum's biography, and a picture gallery can be found at www.hallumscholarship.org. Questions can be directed to Jolene Stratton Philo, '74 at jolene@hallumscholarship.org or to Chris Lindell, '74 at chris@hallumscholarship.org.
Former students of Mr. Hallum are invited to leave a tribute or share a favorite memory about him on the tribute page at the Roger Hallum Scholarship website.