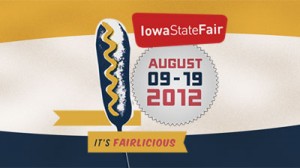 Hiram and I went to the Iowa State Fair Sunday. The weather was cool and the rain held off – a perfect day to celebrate our state's agricultural history, people watch, and eat food we don't touch the other 364 days of the year. If you haven't been there yet, here are my top ten reasons the fair is worth visiting: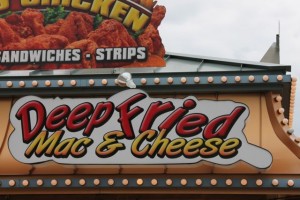 10.  Eating something relatively healthy, like say a gyro and an apple slush, instead of totally decadent foods like deep fried mac and cheese or deep fried candy bars makes the average person feel like a health nut.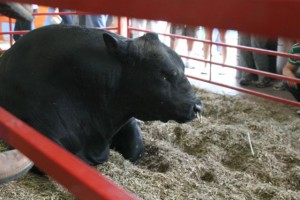 9.  Visiting the livestock barns will conjure up good memories of parents or grandparents who lived on a farm. For me, it's visiting the cattle barn and remembering Dad.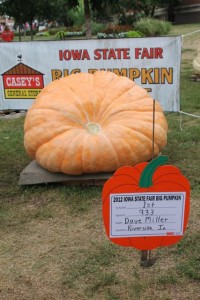 8.  Fairgoers get to see Charlie Brown's Great Pumpkin in the flesh.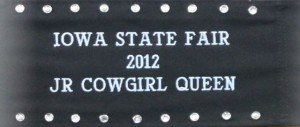 7.  For those of us who didn't make it to the Olympics and see Queen Elizabeth, the fair's another chance to glimpse royalty.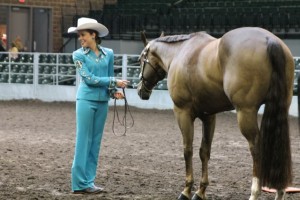 6.  Those of us who have lived West River in South Dakota can pretend we're back in cowboy and cowgirl country.
5.  Non-mechanically inclined spouses can listen to their mechanically inclined spouses explain how contraptions like this one work…and come away still clueless.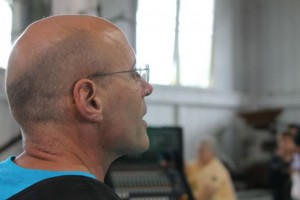 4.  You can watch a family member or friend's face light up when totally engrossed in something he or she loves – say old-timey music or figuring out how some contraption works or watching a carpenter make furniture by hand – until you get bored.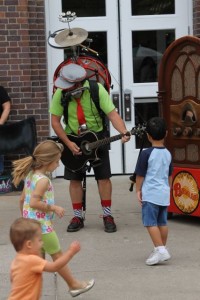 3.  Nothing says "happy" like watching kids dance to the music of a one man band. Get a load of his socks!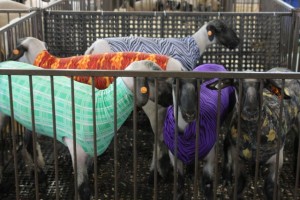 2.  The State Fair's the perfect place to analyze the latest in wool fashions.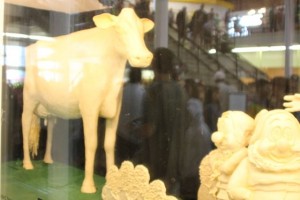 1.  Where else will you see the butter cow and the seven dwarves and Snow White and the Evil Stepmother and the Magic Mirror all in one dairy case?
Now it's your turn. What are your top reasons for attending your State Fair?