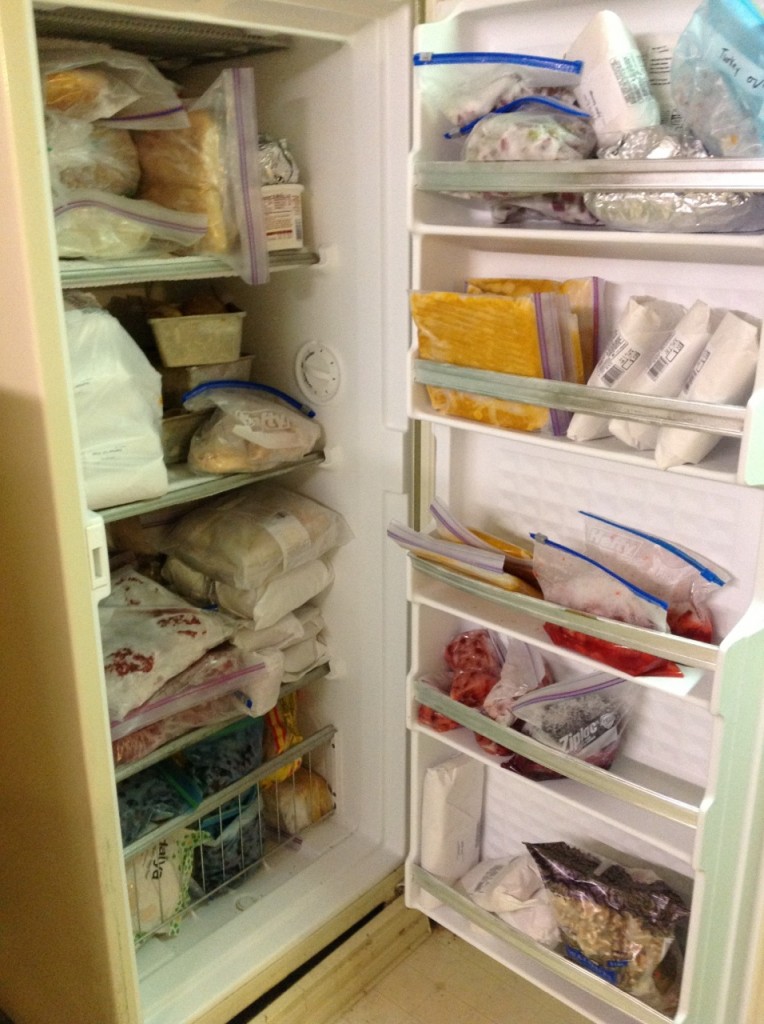 The winter of 2014-15 has been a long one. At this house that's a good thing because with two new grandbabies, I've been cooking up freezer meals to make life easier for the two sets of new parents. These ten recipes have received thumbs' up from the parents…when they have the energy to lift their arms, that is.
10. Slow Cooker Pork and Veggies: Easy to make, and it received both the New Parents' Thumbs Up and Hiram's Coveted Seal of Approval.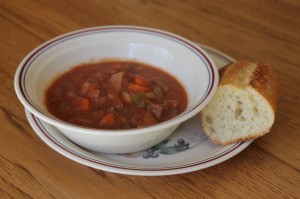 9.  Hearty Hamburger Stew: This one isn't a slow cooker recipe, but it's very easy to throw together and doesn't require much cooking time.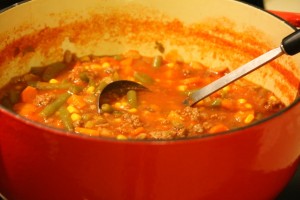 8.  Barbeque Meatballs: These take a little longer to put together, but they don't take up much freezer space.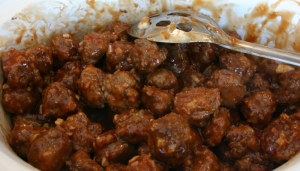 7.  Spaghetti Sauce: This sauce can cook on top of the stove or in the crock pot. But a double batch won't fit in a crock pot. Don't ask me how I know this.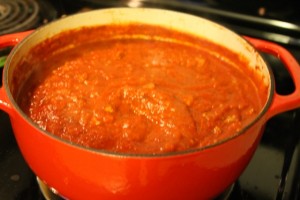 6.  Turkey-Veggie Sloppy Joes: Though I'm not usually a fan of Sloppy Joes, these are very good…almost like a casserole in a bun.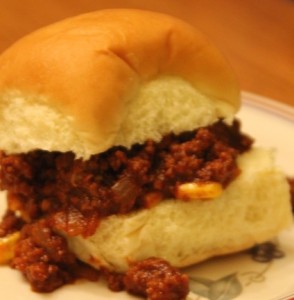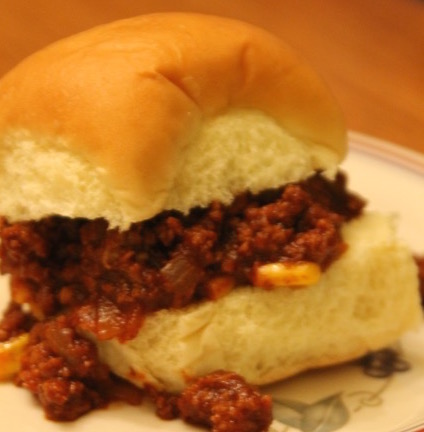 5.  Crock Pot Chicken Fajitas: As I said a few weeks ago when this recipe first posted, it's about the easiest recipe ever. And it freezes really well.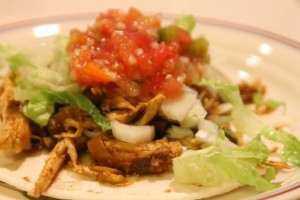 4.  Minestrone: Another winner of Hiram's Coveted Seal of Approval and the New Parents' Thumbs Up. The cook likes it, too, because it tastes like it's a lot of work, but it's not.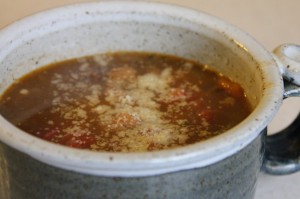 3.  Italian Wedding Soup: Yet another double winner. The other day, I tried it with ground turkey instead of ground beef, and it tasted just the same.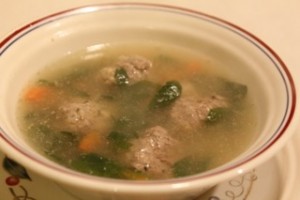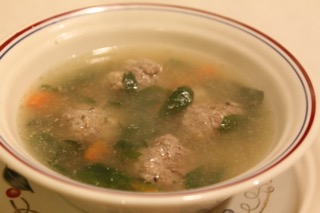 2.  French Stew: If you visit this website frequently, you've probably seen this recipe before. It's a family favorite, easy to freeze, crock pot friendly, and delicious.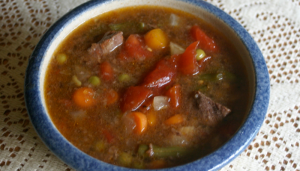 1. Chicken (or Turkey) Tetrazinni: Whenever I offer to make freezer meals for the kids, this is the one recipe they request every time.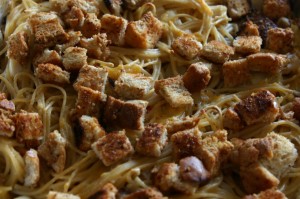 Is your mouth watering yet? Mine is. If you'd like more recipes, check out the post for Gravel Road's Top Ten Freezer Meals compiled a couple years ago. And if you have a bang up freezer meal, give it a shout out in the comment box.