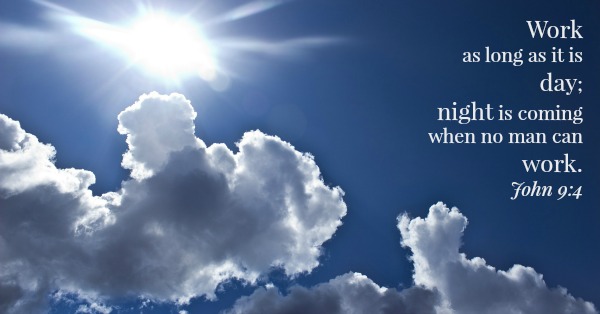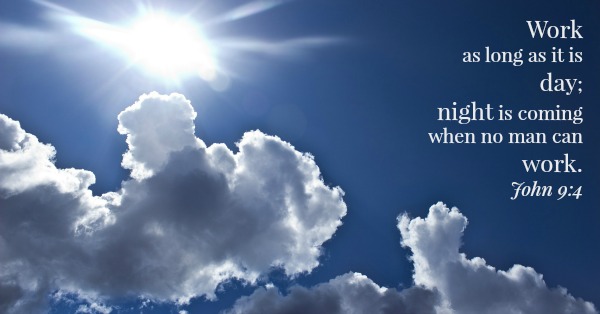 We must work the works of Him who sent Me as long as it is day;
night is coming when no one can work.
While I am in the world, I am the Light of the world.
John 9:4–5
Hiram and I are back from visiting family in Arizona. The weather was perfect, and knowing we'd escaped the sub-zero temperatures in Iowa made it feel even better. Part way through the week, my sister and I road-tripped to southern California to visit an elderly relative. I'll spare you the description of our barefoot walk on a sunny beach in January the morning after we arrived, and skip straight to Muriel, the elderly relative.
She's 87, sharp as a tack, and an amateur historian who has researched and compiled the story of her grandfather (my great-great-grandfather) during the Civil War. But, her sight is failing rapidly, as is her stamina and mobility. All three of us knew this might be our last visit together, so our hugs were extra long and hard when we said good-bye. Muriel was still waving when our car turned the corner. Leaving her was hard, but she is a woman of deep faith, not afraid of walking through the door from this life into the next.
The Monday after Hiram and I returned to cold and snowy Iowa, an email arrived from a friend in a nearby town. She's also a writer, and I thought she was confirming the let's-talk-about-writing coffee date we'd scheduled. Instead, this active, fit mom of three boys (ages 8–13) wrote to cancel because she had just been diagnosed with cancer. She and her husband hoped to know more after meeting with the doctor later in the week. Her note ended with these words. "We're trying to just do the normal life things, and trust that God knows what he's doing. I don't doubt him. I really don't. I don't like what he's doing, but I don't doubt him."
The tears that never came while saying good-bye to Muriel fell hard and fast after hearing from my young, talented, and very dear friend. My heart broke for her husband, for her sons, for the fight she faces, and for the words she will not be writing during her treatment. Even though my friend and I are certain of the glory waiting for her if she loses her fight, I am praying she will live to see her boys become men and husbands and fathers, and to experience the joy of being a grandma before she walks through that door.
Like Muriel and my young friend, I don't doubt what God is doing. I know that though his thoughts are not my thoughts and his ways are not my ways, he can be trusted. I know we pay more attention to God's voice when health fails and life grows short. We better understand his truths when we realize our days on this earth are numbered. The work he has for us to do on this side of death's door will end.
When death draws near for those we love, we finally comprehend the truth God whispers into the ears of all his children. "Work as long as it is day. Night is coming when no man can work." As we cry out to him in our grief and through our tears, we realize that our time on earth is precious and finite. And we redouble our efforts and redeem the time by doing his work with passion and purpose. Until the day he calls each of us to walk through the door of this world into the next.