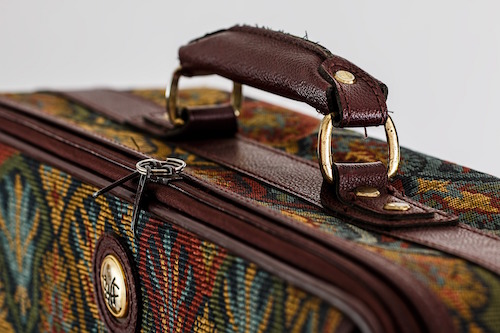 In a few short days, a friend and I will drive to Chicago, and board a Turkish Airline flight bound for Istambul. After a 36 hour lay over, we'll catch another Turkish Airlines flight to our final destination–Riga, Latvia–where we'll spend a week ministering to moms at a special needs family camp. Here are 10 thoughts swirling in my head while packing for the trip.
10. Where's my passport? In the lock box at the bank. Better get it and put it in the Latvia trip file.
9.  I sure hope the Turkish Airline customer service representative understood me better than I understood her while asking for a dairy-free menu and getting seat assignments.
8.  How much cash should I take? Where's my debit card?
7.  Oh, I probably need to buy an adapter for my computer and phone chargers.
6.  What? My blow dryer won't work even with an adapter? What am I going to do?
5.  Where's my passport? In the Latvia trip file. Better move it to my nifty money and document purse.
4.  Hmm…what's the weather like in Latvia this time of year?
3.  How many books can be packed in 1 suitcase without exceeding the weight limit?
2.  Where's my passport? In my nifty money and document purse. Maybe I should just wear it until we leave.
1.  Clothes. I need to pack clothes. What kind? How many? Maybe a burka for Istambul?
What do you think about when packing for a big trip? Leave a comment.
Save