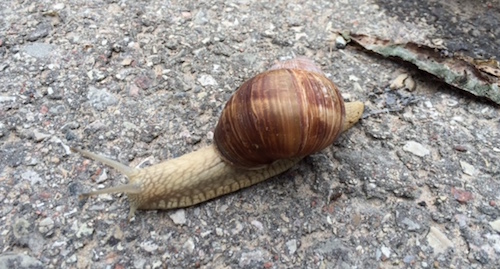 Thanks to 2016 summer travels I have set a globe-trotting personal record which quite possibly will stand for the rest of my life. In the past 2 weeks I have sojourned in Latvia for a special needs family camp, in Istanbul during a 24 hour lay over, and in Idaho for our annual Shadow Valley Family Reunion Camp. Below are the top ten differences observed in the three places recently visited.
10.  In Latvia, the coffee is delicious. In Istanbul, the teas are delicious. At Shadow Valley, anything on a cool, mountain morning tastes heavenly.
9.  The Soviet-era accommodations at the Latvian special needs camp were adequate. The small, newly renovated, family hotel in Istanbul where we stayed was a beautiful jewel. Our pop-up camper on the side of an Idaho mountain feels like home.
8.  The streets in the old city of Riga, Latvia are immaculate and populated by tourists. The streets of Istanbul are filled with people and garbage. The mountains of Idaho are reached by winding along gravel roads traveled by very few people.
7.  The Latvian countryside sports the biggest snails I've ever seen. Cats swarm the streets of Istanbul. Giant slugs slime any Idaho gravel road that skirts a river or stream.
6.  In Riga and Istanbul, there's no lack of pigeon poop. Deer poop rules the roost in Idaho.
5.  Latvian vistas are Narnia-like. Ocean vistas are breathtaking in Istanbul. Mountain vistas stretch deep, long, and wide in Idaho.
4.  In Latvia, I answered to "Jolee" because most people there dropped the final "n." In the Istanbul Grand Bazaar, I was called "La-dee, La-dee" but rarely answered because my suitcases wouldn't hold the carpets, purses, scarves, and trinkets street hustlers were selling. At Family Camp I answer to whatever I'm called: "Jo," "Jolene," "Aunt Jolene" or "Miss Jolene" depending on the age of whoever is speaking.
3.  Most Latvian food was an adventure in unfamiliarity. Kabobs in Istanbul were amazing. Food at the Idaho camp is a parade of yummy family favorites.
2.  In Old Riga, there are churches everywhere. In Istanbul, there are mosques everywhere…though the Armenian Orthodox Church was across the street from our hotel. At Idaho Family Camp, church is a gathering of people rather than a place.
1.  The special needs family camp in Latvia provided the blessing of time to talk to moms. The Grand Bazaar in Istanbul offered the blessing of time to walk and drink in a foreign culture. Shadow Valley Family Camp gives the blessing of time to connect with family and to think and dream and write.
Where have travels taken you this summer? Leave a comment.
Save
Save