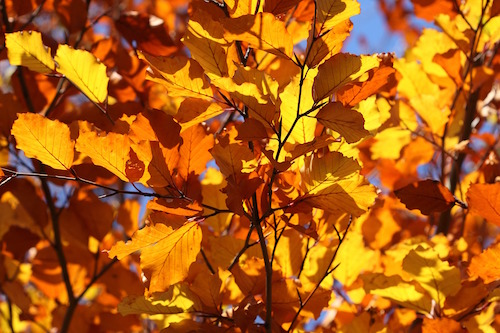 An unusual combination: Brightly colored autumn leaves landing on spring green grass. That's what happens when September in Iowa includes monsoon rain one day and chilly temperatures the next.
A reason to be thankful: All the recent rain means the grass seed planted two weeks ago is coming up without much extra watering.
A reason to cheer: The monsoon moisture has stayed in the ground and out of the basement. Which means the Man of Steel's basement project is a success. (Insert crowd cheering noises here.)
What are you thankful for this week? Leave a comment.