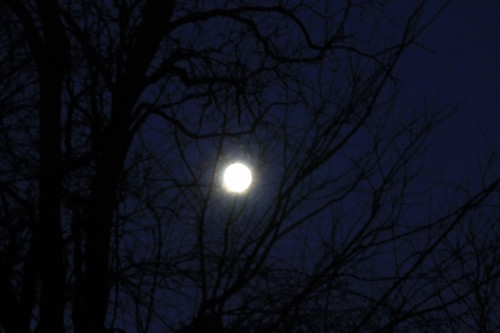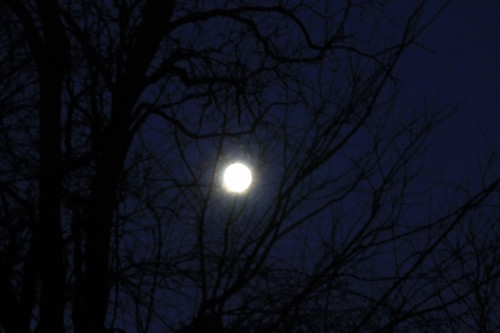 This week's Fantastic Friday post comes in the form of a poem written in January of 2012 when the weather was cold, the morning dark, the moon brilliant and full. The perfect antidote to the winter blues both then and now.
Light Stronger Than Darkness
In winter, the extra hours of darkness
Weigh upon my shoulders,
Press upon my eyelids,
Make me groggy and slow and stupid.
Still last week, when the moon was full,
And the air was winter-warm,
I took my camera into the darkness
As the sun waited patiently to start her day
Until after the moon went to bed.
The darkness was too thick
And my hands too shaky
To capture the glory of the moon,
And finally I quit trying,
Trudging home with shoulders bent,
Eyelids drooping in a darkness
That lingered until yesterday
When I finally looked at the pictures.
Disappointments, all of them but one,
Where the bright moon waited
In the blue-black sky.
Not behind bare black branches
As it was in reality,
But in front of them,
Eclipsing them,
Engulfing them in silver light.
Looking at the picture,
My shoulders straightened,
My eyes opened wide,
When I saw the truth.
Light is stronger than darkness,
Waiting patiently to be found by those who seek it.