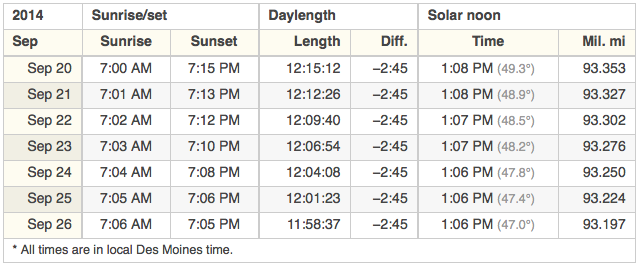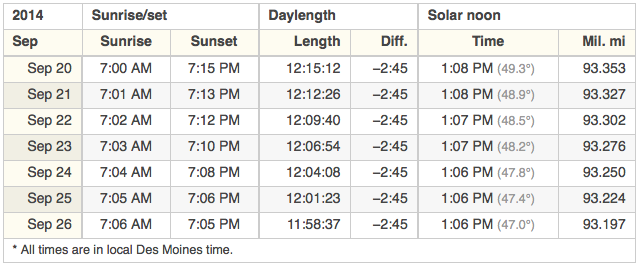 The September equinox left the building two days ago. That means shrinking daylight hours and increasing hours of darkness for the next several months. Not my favorite time of year. But in an effort to think positive, I came up with ten things to appreciate this season of darkness.
10.  Unemployment will go down as work hours expand for burglars and peeping toms.
9.   It gets dark soon enough to take kids outside to play with sparklers before bedtime. Yes, toes and fingers and bums will freeze. But we are thinking positive, remember?
8.  Burned out lightbulbs are more obvious and therefore are replaced sooner.
7.  Sunscreen bills go way, way down. No need to mention that heat and lighting bills go up because that wouldn't be positive. At. All.
6.  Less daylight means people won't notice dirt in the corners of my car/bathroom/kitchen/closets. You get the idea.
5.  Those who wait to binge watch TV series on DVDs and Netflix don't have to wait so long.
4.  Putting on jammies right after supper is perfectly acceptable when it's dark outside.
3.  Long, cozy, dark nights + reading lamp = more hours to read!
2.  Long, dark nights + cold + nasty weather = a perfect reason to stay home and write.
1.  Once each day's minutes of darkness overtake the minutes of daylight, only three months remain until the December solstice when daylight hours start increasing again!