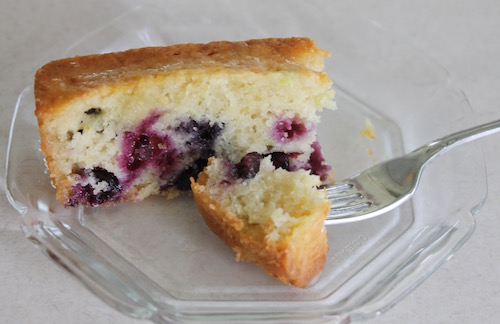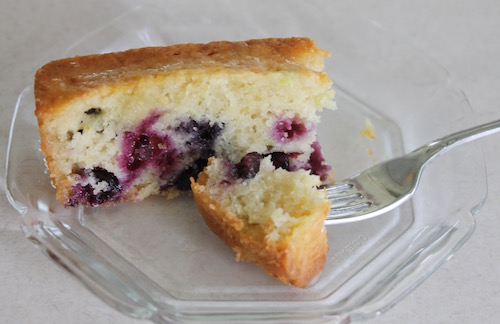 For the past week, our refrigerator has been playing host to a pint of blueberries, a large zucchini, and some lemons that need to be used. So when a recipe for blueberry zucchini cake with lemon buttercream frosting appeared in my Facebook news feed, it caught my eye.
The original recipe was very high in sugar and the frosting used butter, so I decided to fiddle with the ingredients and convert the cake into a glazed quick bread. The taste testers at my house (not the Man of Steel since he eats very few desserts these days) all liked the tasty treat. They thought it tastes more like pound cake than quick bread, and I have to agree. We enjoyed one loaf and froze the other to avoid overdosing on too much lemony goodness.
Lemon-Blueberry Zucchini Bread
Bread Ingredients
3
eggs, lightly beaten

1
cup
vegetable oil
3 teaspoons vanilla extract
1
cup
white sugar
2
cups
finely shredded zucchini
juice and zest of 1/2 lemon

3

cups

whole wheat pastry flour
1
teaspoon
salt
1
teaspoon
baking powder
1/4
teaspoon
baking soda
1
pint
fresh blueberries

Glaze Ingredients
juice and zest of 1/2 lemon
2 tablespoons water
1/2 teaspoon vanilla
3/4 to 1 cup powdered sugar
Preheat oven to 350° F. Grease 2 loaf pans.
In a large bowl and using a hand mixer, beat together the eggs, oil, vanilla, sugar, lemon juice and zest. Fold in the zucchini. Slowly add in the flour, salt, baking powder, and baking soda. Mix in by hand. Gently fold in the blueberries. Divide batter evenly between prepared loaf pans.
Bake 40-50 minutes in the preheated oven, or until a toothpick inserted in the center of loaf comes out clean. Cool 20 minutes in pans, then turn out onto wire racks to cool completely.
Put lemon juice, zest, and water in a small bowl. Whisk in powdered sugar 1/4 cup at a time until it is the consistency you like for glaze. Use a fork to poke holes all over the top of each loaf. With a spoon, drizzle the loaves with glaze until the top is well coated.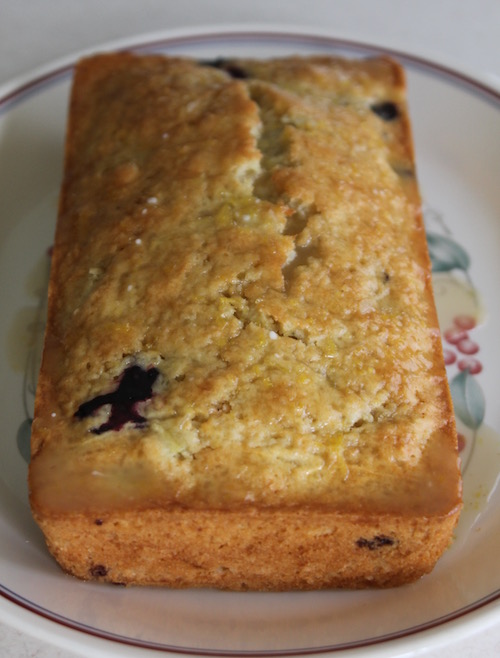 Save