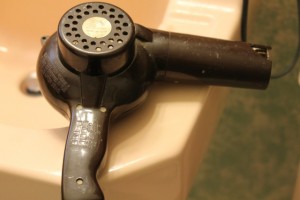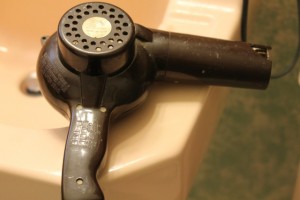 Sigh.
The kids left Monday morning, and ever since the house has been quiet. Too quiet in my opinion, even with the washer, the dryer, the dishwasher and the radio going. Nobody wanted the celebration to end, and the good-byes were hard. To keep the good times in mind a little longer, I'm rolling out the top ten events from our holiday weekend.
10.  My blow dryer died. You may consider this a wacky top ten entry unless you're privy
to this important fact. The blow dryer was over 30 years old. Used almost every day.
If word of its longevity gets out, the blow dryer industry could pay big bucks for the
relic. They'll want to study it to learn how not to construct future blow dryers since
they prefer small appliances to wear out the day after the one year warranty expires.
9.   The Google Analytics program installed as part of this website's facelift is working.
No big deal to computer geeks, but this aging non-techie goes to sleep dreaming of
conquering the internet one successfully installed program at a time.
8.   I won 2 (or possibly 3) of the half-dozen Carcassonne games I played. Granted, the
wins were due more to lucky draws than well-thought out strategy. But it's nice to
know a strategy game can be won by someone more at home in Candyland than in
medieval France.
7.   The most hotly contested item in our extended family's white elephant gift exchange
was the Romance Novel Magnetic Poetry Kit. The copy on the package described it
as "a box full of bodice-ripping word magnets." And as their final winner, all I can say
is boy howdy, are they ever! Should the fact that they were my son and new
daughter's contribution to the game disturb me?
6.   Integrating word magnets from the Romance Novel Magnet Poetry Kit into its
owner's turns while playing Carcassonne makes for a very interesting game. Don't
ask me how I know this.
5.   The winner of the New Year's drawing at www.DifferentDream.com (for a copy of
Different Dream Parenting) was a mom who stumbled onto the site looking for a
devotional book for parents of kids with special needs. How cool is that?
4.   We met my brother's new vizsla pup, Maisie, during our extended family Christmas
on Saturday. His beloved dog Maggie was recently diagnosed with cancer, and he
will be saying good-bye to her in the next few months.
3.   The digital picture frame was a hit with Mom. She spent all afternoon on Saturday
watching the pictures go by.
2.   Sunday was a blast: cooking with the kids, watching the pilot of Parenthood
together, playing games, opening presents, walking, and talking. (Watch for
recipes from our holiday week in future posts!)
1.   Our Christmas Eve service was a time to reflect upon how deeply God loves his
children. These good times with family are just a foretaste of the eternity made
possible through the gift of God's Son, Jesus.
What were your top family events this holiday season? Leave a comment to share a few!