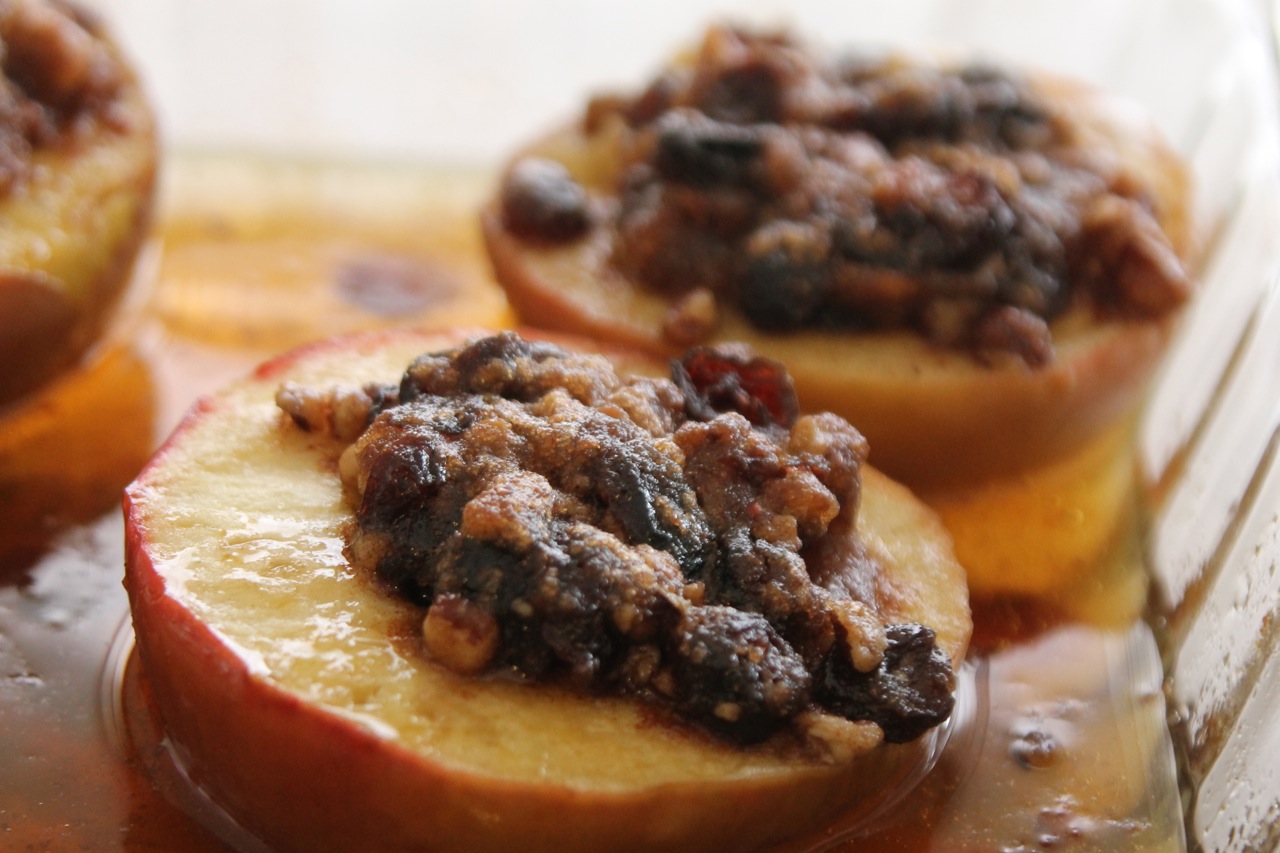 My brother brought baked stuffed apples to our Thanksgiving feast. The mixture of flavors and textures made them absolutely delicious. He served them as a side dish, but they could also be served as dessert.
The recipe came from a Christmas magazine put out by Hy-Vee, an Iowa-based grocery store chain. I can hardly wait to make them. The apples were plenty sweet, so I'll cut the amount of sugar in the syrup by a substantial amount.
Baked Stuffed Apples
2/3 cups water
2/3 cup sugar (I will cut this to 1/4 cup)
9 tablespoons butter or margarine
3/4 teaspoon vanilla
1/2 cup dried cranberries
1/2 cup pecans, chopped
6 tablespoons brown sugar
1/2 teaspoon cinnamon
6 apples (Gala, Rome Beauty, Jonagold, or Granny Smith)
lemon juice
Heat oven to 350° and grease the bottom of a 9 x 13 baking dish. Combine water, sugar, and 3 tablespoons butter or margarine. Heat and stir until sugar dissolves and syrup comes to a boil. Add vanilla and set aside.
In a medium bowl, combine cranberries, pecans, brown sugar, and cinnamon. Cut in 6 tablespoons butter or margarine until combined. Set aside.
Cut apples in half across the equator. Cut out core. Stuff apples with cranberry filling, packing tightly and mounding on top. Place apples in baking dish. Pour syrup around apples. Cover with foil and bake for 25 minutes, Remove foil and bake 15 minutes more. Don't overbake!