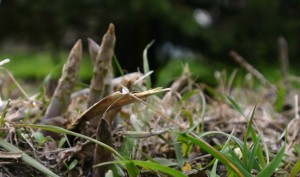 Between the Republican primary season and the argument about health care before the Supreme Court, the news is overflowing with serious and weighty issues. Therefore, I consider it my patriotic duty as a citizen of a democratic country to share three current event thoughts this Thursday.
 As a kid, I considered the Etch-a-Sketch excruciatingly boring. How fitting for it to enter politics.
The attorneys arguing against the health care case before the Supreme Court made a mistake when they picked broccoli as the symbol of government going too far. The public outcry would be much louder if people thought the government was forcing them to buy the evilist of all vegetables. You know what I'm talking about. Asparagus.
Imagine the primary season if Chatty Cathy entered the race. Now that would be interesting.
Now it's your turn. What children's toy would spice up the race in your eyes?