Mom's apple dumplings (as in author Jolene Philo's mom and not fictional protagonist Jane Newell's mom) were mouthwateringly good. My mom learned how to make them from her mother, who made them in a huge, metal dishpan to feed her large family. Neither Mom or her mom used a recipe. At some point in my adulthood I badgered Mom into writing out a recipe so I could make them for our kids. They loved them.
So much so that last Saturday my adult daughter Anne said she was craving apple dumplings. She asked where to find the recipe. I pointed her to the electronic version from a 2015 post at this website. She made them Saturday evening, and she served them for dessert after Sunday dinner. They were eagerly devoured by all. My heart was as full as as my stomach as I watched my grandchildren (ages 5 and 3) become fans of Mom's apple dumplings. Once Mom can come visit again, Anne and I will make a batch for her to enjoy with us. I think she'll like seeing an old tradition being embraced by a new generation.
Mom's Apple Dumplings
Step 1: Make a batch of Grandma Conrad's Never Fail Pie Crust. Let it sit for at least 10 minutes.
Step 2: In a saucepan, combine 2 cups water, 1/2 cup sugar, 3 tablespoons butter (or Earth Balance Vegan Stick for a non-dairy version), and 1/4 teaspoon cinnamon. Bring to a rolling boil. Remove from heat and set aside.
Step 3: Peel, core, and slice 6–8 cups of apples. Put them in a large mixing bowl. Add 1/4 cup of sugar and 1 1/2 teaspoons cinnamon. Mix together until apples are coated with sugar and cinnamon.
Step 4: Preheat the oven to 425 degrees. Take 1/4 of the pie dough and roll it into a rectangle about  15 inches long and 8 inches wide.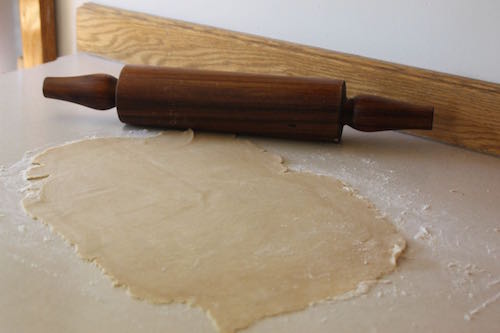 With a paring knife, cut the dough into 6 pieces.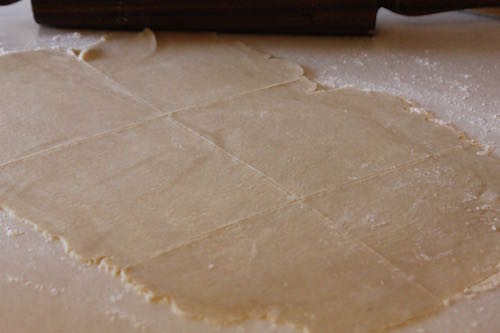 Fill each section of dough with as much of the apple mixture as it can hold.
Fold the dough up and around the apples.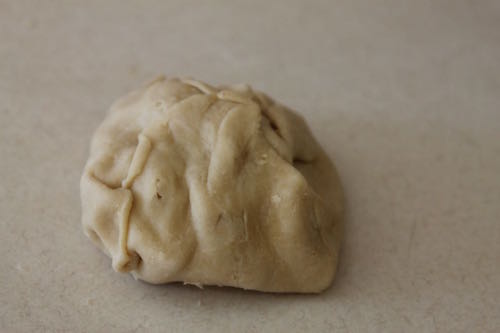 Place 12 dumplings in a 9 x 13 inch baking pan. Pour the syrup over the dumplings.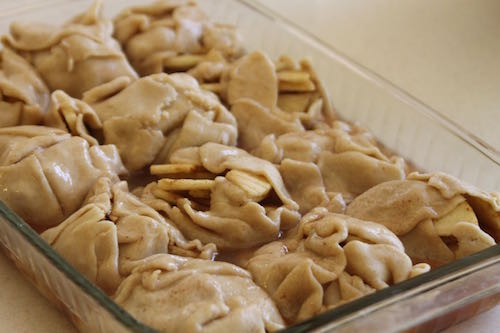 Bake the dumplings at 425 degrees for 15 minutes. Turn the oven down to 350 degrees. Continue baking for 30–35 minutes until the apples are soft when a fork is inserted into one of the dumplings.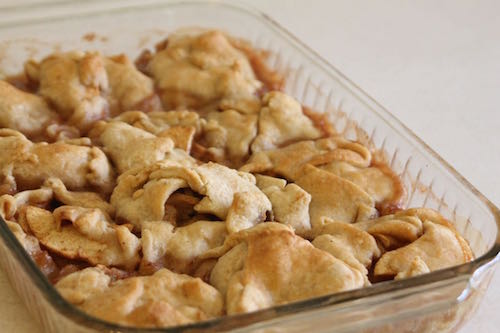 Cool and serve with ice cream, milk, or half-and-half or dairy-free alternatives.
Sign up to receive website updates and See Jane Run! book news on Gravel Road's home page right under the picture of–you guessed it–the gravel road.