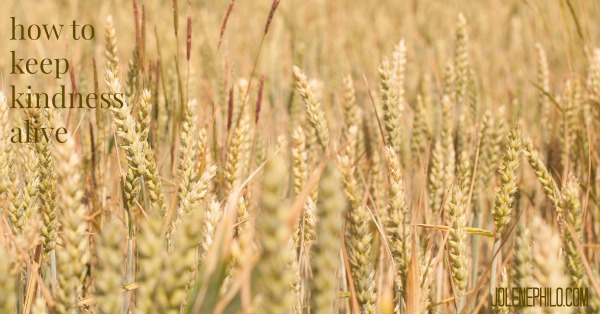 But the fruit of the Spirit is
love, joy, peace, patience, kindness, goodness, faithfulness, gentleness, self-control;
against such things there is no law.
Galatians 5:22–23
You is smart. You is kind. You is important. Aibileen Clark says these powerful words over and over to little Mae Mobley in the 2011 movie The Help. The context in which the words are spoken only make them stronger. The year is 1963. Aibileen is an African American maid in Jacksonville, Mississippi. She works for Mae Mobley's parents. Though the little girl is a privileged white child, her looks fall far short of her socialite mother's standards. But Aibileen loves the little girl. Every day she affirms Mae Mobley's worth by holding her and saying the same three sentences. You is smart. You is kind. You is important.
Every child needs an Aibileen. I certainly did, and I the memories of my Aibileens are dear to me–Dad watching TV with me when I was sick, an uncle and aunt who took me camping, a second grade teacher who encouraged my creativity, a neighbor who helped me with 4-H projects. Not only did those precious people affirm my worth, they showed that kindness has a greater impact than being smart or important.
If your childhood was blessed by an Aibileen, you know the value of kindness, too. You know isn't taught through books or lectures. It can't be mandated. It is taught and caught by example. One reason Jesus came to earth was to demonstrate the power of kindness. His example was and is crucial. Because when kindness isn't passed down from the faithful of one generation to the next, it dies. And our world suffers.
Politics and kindness are rarely bedfellows. But this political season has been marked by an appalling lack of kindness. Maybe it's because technology makes it too easy to pass along crude sound bites and disparaging images. Maybe it's because our presidential candidates value being important and smart more than being kind. Maybe it's because cruelty gets better ratings than kindness.
The reason for the lack of kindness doesn't really matter. What matters is the effect the dearth of kindness is having on the next generation. When we rip into people who venture opinions different from ours, when we pass along Facebook memes and articles that destroy people instead of confronting issues, when we use language we scold our children for using, the world is observing what we say and do. Our example shows the world that feeling important and sounding smart is of greater value than kindness. Our example teaches them how to kill kindness. Worse yet, when we call ourselves Christians while our behaviors and words are devoid of kindness, we crucify Christ and put him to open shame (Hebrews 6:6). Such examples increase the likelihood that those watching us will turn away from a faith so lacking in kindness.
So when we are tempted to wade into the political fray, let's honor our Aibileens by asking ourselves a few questions before we speak or act. Is what I want to say or do kind? Will my words and actions make me look smart and important by making someone else look stupid and worthless?
If your answer isn't worthy of your Aibileens or the Lord Jesus Christ, abandon your plan. Pause and ask the Lord to plant the seeds of kindness in your heart. Ask Him to make you into an Aibileen who passes the precious harvest of kindness along to a new generation.