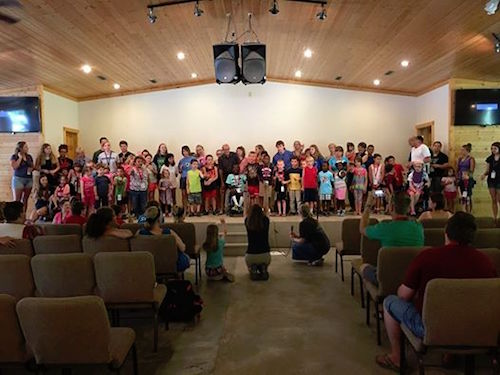 Central Iowa's first Wonderfully Made Family Camp (WMFC) for families of kids with special needs was held over the weekend. It was an unqualified success as these top ten comments overheard show.
10.  From a mom: My son had 8 s'mores at the campfire last night. We got to sleep pretty late.
9.   From the typical sibling of a child with special needs: I went on 3 trail rides this afternoon. It was my best day ever.
8.  From almost every parent, child, and volunteer: This camp is amazing!
7.  From numerous dads and moms: My massage was wonderful. I haven't been this relaxed in years.
6.  From the sibling of the Man of Steel's camp buddy: Hiram's my buddy, too. Can he be part of our family forever?
5.  From several young campers: When can we go swimming? We're going swimming now! We swam until the pool closed at 10 o'clock last night.
4.  From a young camper: Dad, will you come meet Kristen's parents? She wants me to come to her house to play someday.
3.  From more than one parent: How long have you been running special needs family camps? You are so well organized.
2.  From the planning committee: We want everyone to know that God provided everything and everyone needed to make this camp a reality.
1. From more parents, kids, and volunteers to planning committee members: Thank you for letting us be part of the camp.
And one more from the planning committee to every parent, child, and volunteer: Thank you!