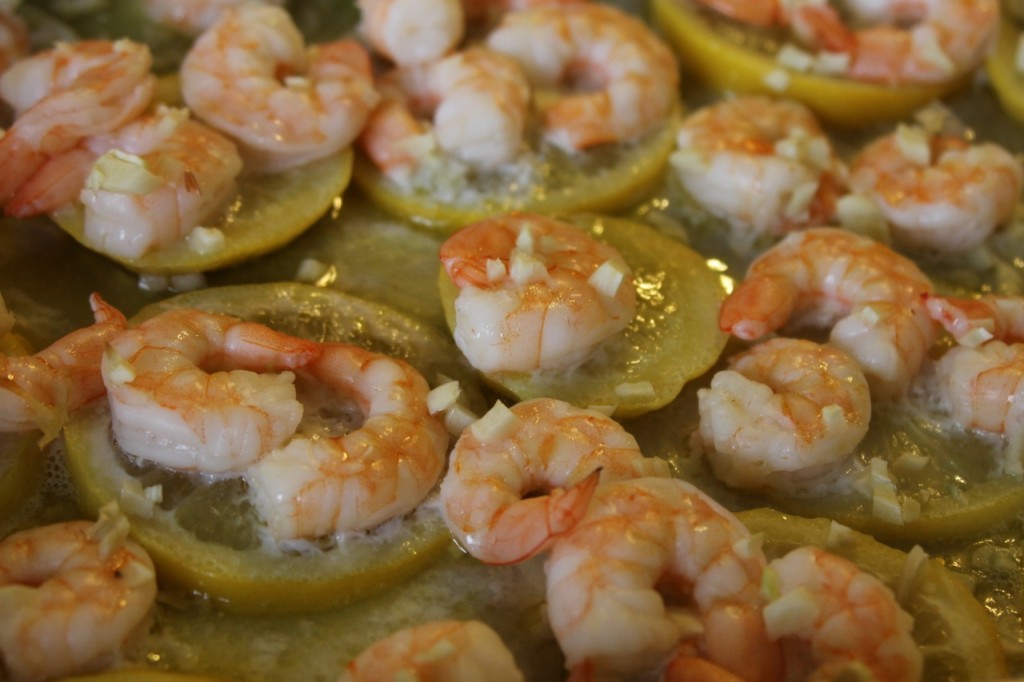 Isn't that one of the prettiest main dishes you've ever seen? Baked Lemon Shrimp, a recipe passed along by my sister, is as easy to make as it is mouth-wateringly lovely. It's also very healthy and low-cal. Almost too low-cal for the man of steel who polished off the shrimp, the scones, the roasted potato slices, and the roasted green beans that accompanied the meal. (Hey, when the oven's on, I fill it!)
Here's the sis's recipe, which I cut by half. Considering the lack of left overs after supper, next time I'll make the full recipe!
Baked Lemon Shrimp
2 pounds raw shrimp, with tails (I removed the tails before baking)
1 lemon, sliced thin*
1/4 cup olive oil
several garlic cloves, minced
Preheat oven to 350°. Arrange lemon slices on bottom of a cookie sheet. Spread the shrimp over the lemon. Pour oil over shrimp. Sprinkle minced garlic over all. Bake for 15 minutes. Serve immediately.
*We did not eat the lemon, but did scoop the juices onto the shrimp. Yum!