Are you raising a child with special needs? Perhaps struggling a little–or a lot–as your child's needs mount and your energy and spirits flag? Then Laurie Wallin's new book, Get Your Joy Back: Banishing Resentment and Reclaiming Confidence in Your Special Needs Family is for you. And so is the book give away contest you'll learn more about in just a few minutes.
Meet the Author of Get Your Joy Back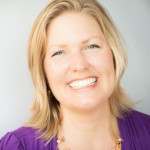 Laurie writes from experience as a mother of four daughters, two of them adopted out of foster care and with significant mental health and behavioral special needs. She's been a staunch advocate for her daughters with doctors, mental health care practitioners, educators, and at church for more than a decade. But somewhere along the way, the demands of special needs parenting stripped away her joy. Get Your Joy Back is the story of how Laurie lost her joy and found it again.
How You Can Get Your Joy Back
But Get Your Joy Back is more than Laurie's story. It's also a book about how you can get your joy back as the parent of a child with special needs. Laurie gently guides readers through a tour of the people who can drain parents of joy–starting with themselves and moving on to their children, spouses, extended families, professionals, the church, the community and even God. She gently encourages parents to forgive those joy drainers (Not that God needs our forgiveness, as Laurie makes perfectly clear. But we need to come to grips with the hard things He allows into our lives and the lives of our children.) and then to regain joy through practical steps and examples from her own life and the lives of other parents. The book is easy to read, not to long (because the author knows parents of kids with special needs don't have much spare time), and packed with the perfect balance of empathy and motivation to change.
To read the rest of this review and enter the give away contest, visit Gravel Road's sister site, DifferentDream.com.