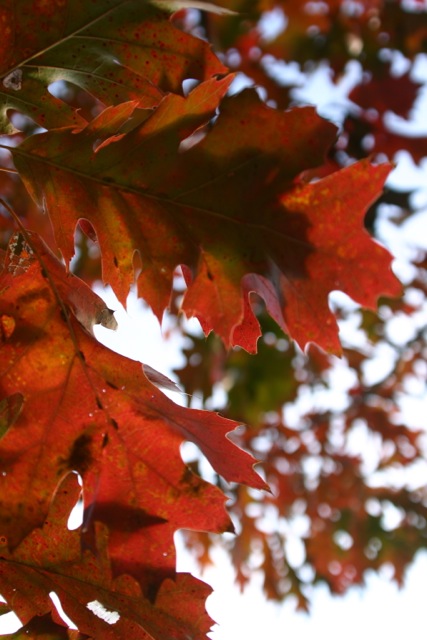 10.  Gas prices are hovering around the $3.00 mark.
9.   The weather's comfortable during the day and not too cool at night, so you can turn off both the AC and heat while you're gone.
8.   You'll be gone on those warm fall days when the Asian soy beetles and box elder bugs swarm the south side of the house. That means you won't be letting critters in whenever you go in and out.
7.   Pumpkin spice lattes are available at every pit stop.
6.   You can sleep with the windows open when you arrive at your night time digs.
5.   Watching farmers bring in the harvest makes for an captivating drive.
4.   So does viewing the fall colors along the way, especially along the Mississippi River valley.
3.   Good weather makes it possible to stop and walk around a prairie lake that's too windy, too cold, or too hot most of the year.
2.  You might be present when a two-year-old is enthralled by the first fuzzy-wuzzy caterpillar he's ever seen.
1.   Driving west on your way home, watching a magnificent sunset can move you to tears.
What do you love about fall road trips? Leave a comment.