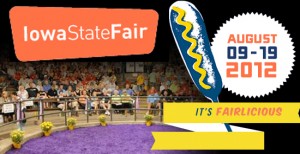 Uh-huh, the Iowa State Fair is over for another year. And yes, last week's top 10 list was all about the fair. But we had so much fun the day we attended, I'm back with 10 more top 10 reasons to attend the 2013 fair.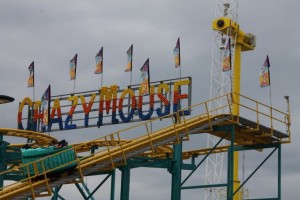 10.  Plenty of rides for those who like them. Plenty of head-shaking material for those who don't.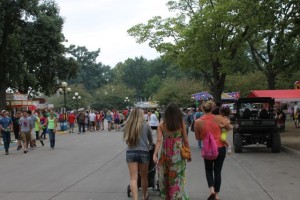 9.   Where else in Iowa do pedestrians totally rule?
8.  The Iowa State Fair may be the only place on earth with a memorial honoring a butter cow sculptor.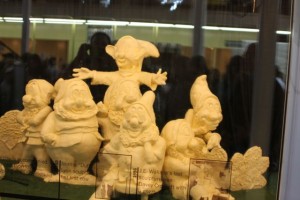 7.   It may also be the only place to see the Seven Dwarves in butter. Do you think Sneezy changed his name to Greasy for the duration of the fair?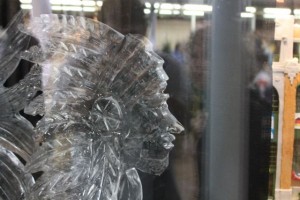 6.  In the same vein, where else will you see an icy version of the Big Chief Tablet Indian?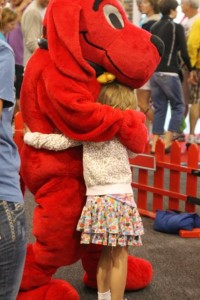 5.  Where else is there a chance to snuggle up to Clifford the Big Red Dog?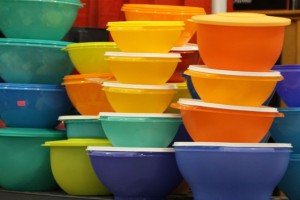 4.  And discover that Tupperware is eye candy?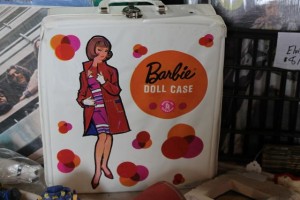 3.  At the Iowa State Fair, you can see the Barbie Doll Case you lusted after as a child.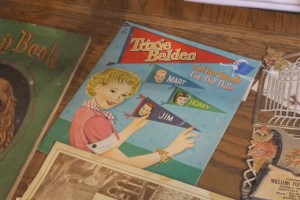 2. Not to mention a Trixie Belden paper doll book like the one you bought with your allowance way back when.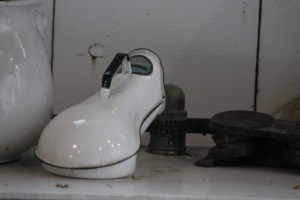 1.  For those of us who had disabled fathers, where but at the State Fair does the opportunity exist to see a replica of the metal urinals our dads used, which in hindsight must have felt mighty cold on crisp fall mornings before our penny-pinching parents turned on the heat.
There you have them. 10 more top 10 reasons to mark your calendars for the 2013 Iowa State Fair, August 8 – 18. For those of you who made it to this year's gala event, what would you add to the list?