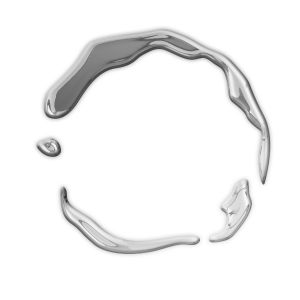 Our state's media outlets are buzzing with news of a bizarre case of mercury exposure in north central Iowa. It seems a construction worker found a jar containing 40 pounds of mercury. He took it to a local bar to show it off, but someone dropped the container. After that, he buried it in a sandbox where four children found it.
Not the smartest series of decisions an adult every made, but the incident led to this week's list of top ten dangers my friends, siblings, cousins, and I survived in childhood while being supervised by competent, discerning adults.
10.  Long, hot summer afternoons playing and breathing radon in cool basements.
9.   Easy Bake Ovens.
8.   Rides in cars without car seats, seat belts, or crates for pets.
7.   Flying wheelchair trips down the hill by our house while sitting on Dad's lap.
6.   Hours in the sun at the local pool without sunscreen.
5.   Firing up the stove's gas burners and using sharp knives to fix supper when Mom had to work late.
4.   Trips through the countryside in the back of my uncles' pick ups.
3.   Sixth grade science experiments where we poked at liquid mercury.
2.   Creating the fire-cracker-in-the-basement sound effects for our high school production of You Can't Take It With You by lighting the fire crackers and throwing them into a large wooden barrel backstage.
1.   Pipe lighting lessons. By the time my sis, bro, and I were 7, we knew how to pack the bowl of Dad's pipe, put it between his lips, strike a match, and hold it still until the tobacco caught fire.
Now it's your turn. What childhood dangers did you live to tell about? Leave a comment!