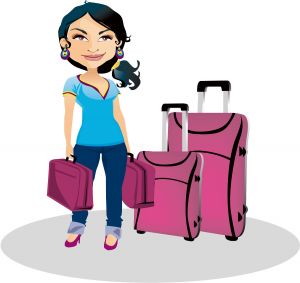 After a long day of travel to points south, I've come to the following conclusions:
Nothing beats leaving your coat in the car when your nephew drops you off at the Minneapolis airport as the first flakes of an oncoming snowstorm fall around you.
When your seat is behind four midwestern, middle-aged women waaay pumped about flying to Florida in February, their enthusiasm is not contagious. Not to you or to the lone, long suffering, elderly man sitting in their row.
Traveling with your sister, brother-in-law and husband means you never have to freshen up alone, but there's always someone to watch the luggage while you do.
If airplane seats get much smaller, average-sized Americans will need to double book to fit in them.
Yes, I am the woman from the Atlanta airport who plunged through the subway doors as they were closing. But only for the good of our entire party. What would they have done if we'd gotten separated? Who would have gotten them lost then?
Savannah, Georgia is lovely, even when you arrive after dark. Especially when you don't need a jacket.
After a day of travel, I'm a blithering idiot. Time to sign off. Good night, y'all.