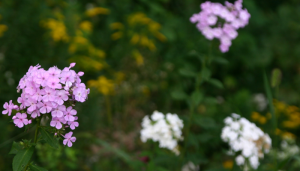 This morning's thunderstorm ended a long spell of sunny, dry late summer weather. It started near the end of August, perfect timing since the growing season was winding down. After a summer of abundant rainfall, the crops didn't need much moisture. Neither did the lawns.
Things were so good for so long, I grew uneasy. It was the middle of September. The windows had been open and air conditioner had been off for over a month. The temperatures were warm in the day and cool at night, with no hint of furnace weather anywhere.
This kind of thing doesn't happen the midwest. Perfect weather lasts a week now and then, but never a whole uninterrupted month. Even in summer's glory days, if we manage to escape tornadoes, lightning strikes, hail, straight line winds, and blinding fog, the humidity is so oppressive, a person can hardly catch her breath.
As a rule, I think our part of the world's less than perfect weather holds other disasters at bay. That's why I grew increasingly concerned when this string of low humidity, cloudless blue sky, cool nights, and warm days drug on. Something bad was going to happen, if the weather didn't break soon. I just knew it.
So when the rain began during my morning walk, complete with unexpected lightning that could have fried my computer and struck me dead, it washed away my uneasiness. The world wasn't perfect in my neck of the woods anymore. It was messy and muggy with a hint of mildew, just the way I like it.
I'm happy again. Perfectly happy in my imperfect world.